Technology brings Van Gogh genius to new audiences
Share - WeChat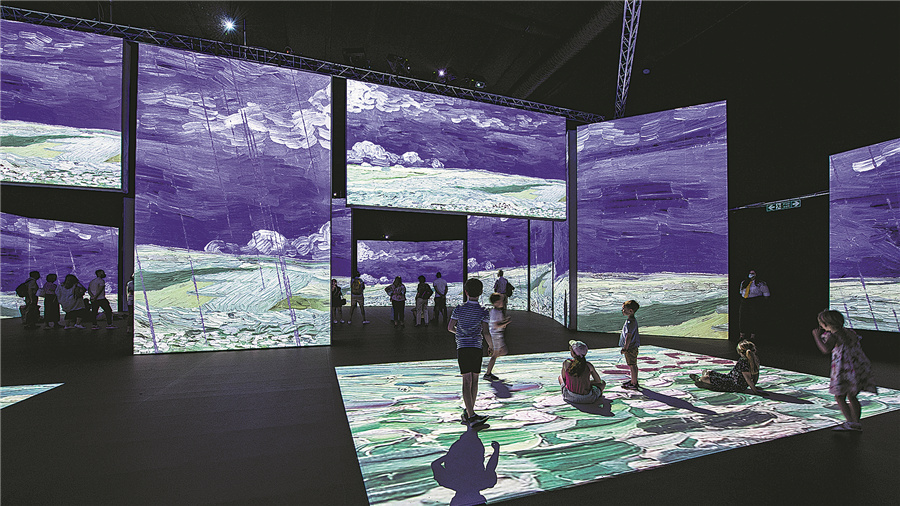 Although he is arguably the world's most famous Dutchman, who lived in France for many years, England is also significant in van Gogh's story.
In 1873, his first trip abroad was to London, and the house where he stayed in Stockwell now has an English Heritage blue plaque. He also worked in Isleworth in West London as a teacher.
Before lockdown began last year, the Amsterdam museum's official Meet Vincent van Gogh experience, which made its overseas debut in Beijing in 2016, and will make its next stop in Madrid in September, opened in London, only to be brought to a premature halt by the pandemic.
"The appeal of his painting, drawing and letters is universal," said the museum representative. "The experience is about the emotional dimension, the van Gogh myth, his ambitions, and why he is still such a source of inspiration."