Art exhibitions, live shows mark Party's anniversary
Share - WeChat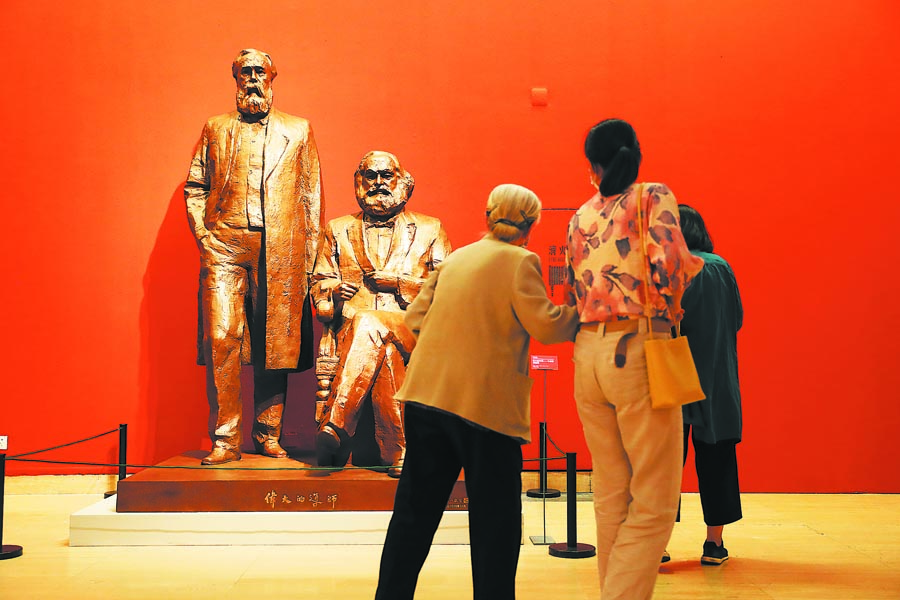 One of the sculptures on show is Bombings by late artist Hua Tianyou, which depicts a terrified mother running for her life to escape Japanese bombers as her two panic-stricken children cling tightly to her clothing.
Farmers' Home, a relief sculpture by Liu Kaiqu, was completed in 1945 during the War of Resistance Against Japanese Aggression (1931-45). In this work, Liu envisions people living peaceful, prosperous lives after the conflict.
The second category highlights the progress made by Chinese society in all respects. Jiao said that in addition to the seven group sculptures by his institute, this category includes works shown since 1949 at the National Fine Arts Exhibition, which is held every five years.
"Works displayed at the exhibition represent stages of history, documenting an evolution of the people, as well as their emotions and thoughts on social change,"Jiao said.