Art exhibitions, live shows mark Party's anniversary
Share - WeChat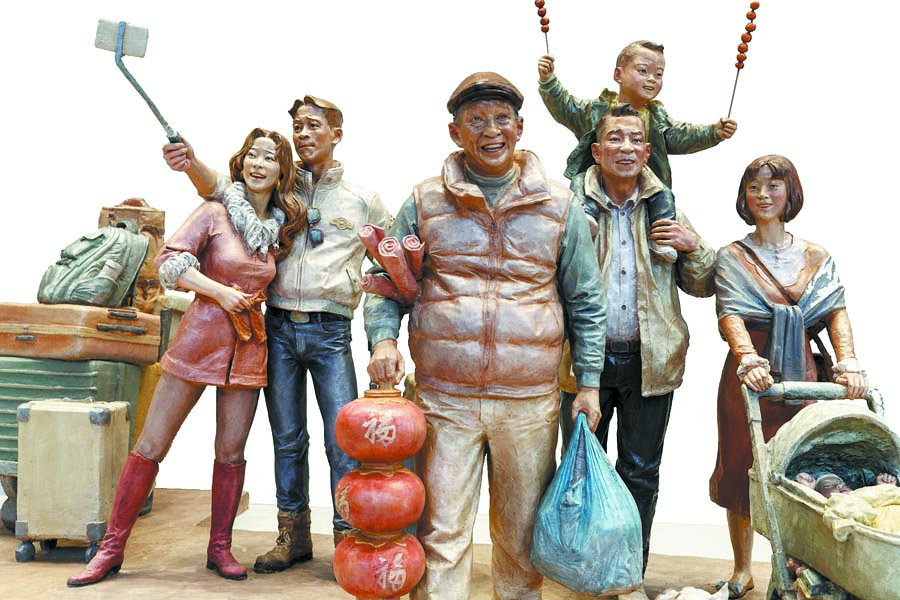 Numerous events celebrate 100 years of change and progress
In 1965, a total of 114 life-size sculptures were unveiled at the former mansion of a landlord in Dayi county, Sichuan province.
Visitors were captivated by the works, which featured men and women of all ages-most of them peasants-in a variety of poses and sporting different facial expressions.
Titled Rent Collection Courtyard, the works centered on the oppression Chinese farmers were subjected to in the early 20th century and the way in which they rebelled against their landlords.
A team of teachers and students from the Sichuan Fine Arts Institute in Chongqing worked with artists in Dayi to complete the sculptures. A local artisan also took part in the project.
The sculpture collection was later exhibited elsewhere in China and overseas, triggering feelings of shock, compassion and anger among audiences.
Earlier this year, the Sichuan institute completed seven themed group sculptures commissioned by the National Museum of China in Beijing.
These works depict scenarios different to those in Rent Collection Courtyard-showcasing the modern-day political, economic and social lives of Chinese people.
For example, one scenario features a display of electric vehicles, while another centers on figures carrying a variety of goods home to celebrate Spring Festival. A third scenario portrays primary school students visiting a science museum to learn about the nation's progress in aerospace exploration.
The works form part of The Greatest Changes in the Past 100 Years, a sculpture exhibition jointly presented by the Sichuan Fine Arts Institute and the National Museum of China.
The exhibition, with no scheduled closing date, marks the centenary of the Communist Party of China. The works, which are displayed on the museum's third floor, create a sense of history and blend well with their distinguished surroundings.
Jiao Xingtao, deputy head of the Sichuan Fine Arts Institute and also a sculptor and exhibition curator, said,"It is the first sculpture exhibition dedicated to showing the tremendous changes in China in the past 100 years."
He said the works on display are divided into two categories, one of which reflects the suffering of grassroots people, especially destitute peasants, before the founding of New China in 1949.