Woodcut exhibition commemorates artist's revolutionary spirit
Share - WeChat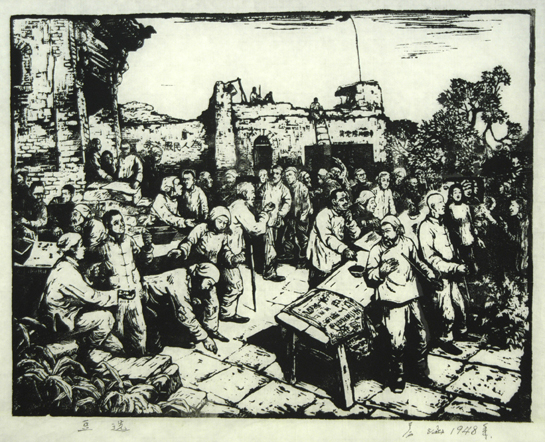 Yan Han, a late professor at the Central Academy of Fine Arts in Beijing, has been recognized as an achieved woodcut engraver and a determined revolutionary at an ongoing exhibit.
Yan graduated from the Lu Xun Academy of Fine Arts in Yan'an, the cradle of Chinese revolution in Shaanxi province, in 1938. In subsequent decades, he created a body of woodcuts which depict the fight for national independence and democracy under the leadership of the Communist Party of China in the "liberation areas" and on the front line.
Dozens of woodcuts from Yan's Yan'an-era creations are now on show at Carving History with Woodcuts, running at CAFA's art museum until Sept 5.
The exhibition also features works created after the founding of the People's Republic of China in 1949, providing a pictorial documentation of New China's progress in socialist construction.
Most Popular