Rock art in Hubei may describe Emperor Yan Di
Share - WeChat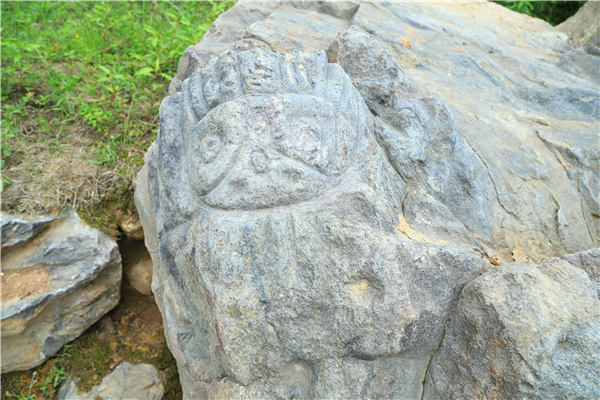 Holes in rocks can tell stories thousands of years old.
In the summer of 2015, a large number of holes and scratches in rocks, along with a statue of the Sun God — a traditional deity revered by the Chinese people — were found during construction of a road in Longquan village in Suizhou, Hubei province.
"It was purely by accident that we found the recess holes when trying to build a road and develop rural tourism here at Tongbai Mountain," said Zhao Wei, the developer of the Shennong tribe tourist zone in Longquan.
Surprised by the scale of the holes and not sure about their significance, photos of the rocks were sent to Zhang Yasha, director of China Rock Art Research Center. Zhang, who is also a professor at Minzu University of China, confirmed that the holes and patterns were rock art — a reference to images, symbols and words that were drawn by humans.
The rocks are located inside Tongbai Mountain. The statue of the Sun God is about 20 centimeters long, 27 cm wide and 8 cm thick. Different parts of the statue are weathered to different degrees.