Innovation at heart of Shaanxi's plans
Share - WeChat Editor's note: This year, the Communist Party of China is celebrating the 100th anniversary of its founding. China Daily is publishing a series of stories looking at the tremendous changes that have occurred in provinces, autonomous regions and municipalities under the leadership of the Party. They also include stories of the people and places that have left indelible marks in the Party's path to glory.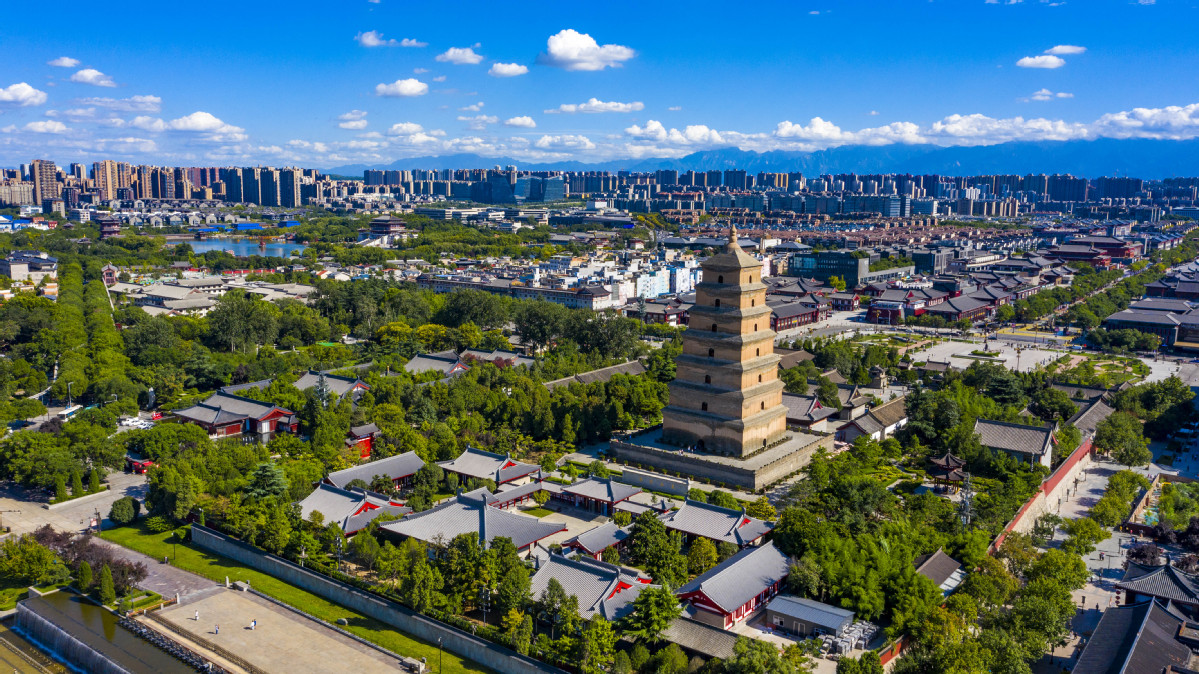 Party leader says province looking to develop talent, mechanisms to make strides in science, technology
Shaanxi province, the geographical center of China, will gain fresh technical momentum by implementing the practices of technological managers to foster better connectivity in the province and countries participating in the Belt and Road Initiative, the province's top Communist Party of China official said.
Liu Guozhong, secretary of the Shaanxi Provincial Party Committee, said that as an important gateway to the world in Northwest China, Shaanxi endeavors to promote coordinated efforts to facilitate traditional industrial upgrades and foster high-level technological innovation.
Centering on the demand for a major national strategy and Shaanxi's development needs, the province will enhance its ability to capitalize on key core technologies to boost its achievements, he told China Central Television.
"Recently, we launched a mechanism to ensure that at least one researcher-a technological manager who understands technology and enterprises well-will be involved in all aspects of scientific research to accelerate the industrialization of certain scientific research achievements at their initial development stage," Liu said.
Liu stressed that Shaanxi will embed innovation into every field and each step of industrial development. The province will keep a close watch on the development of talent and mechanisms, garnering input and establishing platforms to make greater strides in scientific and technological innovation.
He noted that Shaanxi is home to over 100 colleges and universities, more than 1,500 scientific institutions and 26 national key laboratories.
Millions of highly skilled professionals have converged on the province, as well as 66 academicians of the Chinese Academy of Sciences and the Chinese Academy of Engineering.
As a key link to BRI countries, Shaanxi is speeding up the construction of the China-Europe Railway Express assembly center in Xi'an, the provincial capital, to inject new momentum into the building of a "dual circulation" development pattern, in which the domestic economic cycle plays a leading role while the international economic cycle remains as a supplement, Liu said.