Innovation at heart of Shaanxi's plans
Share - WeChat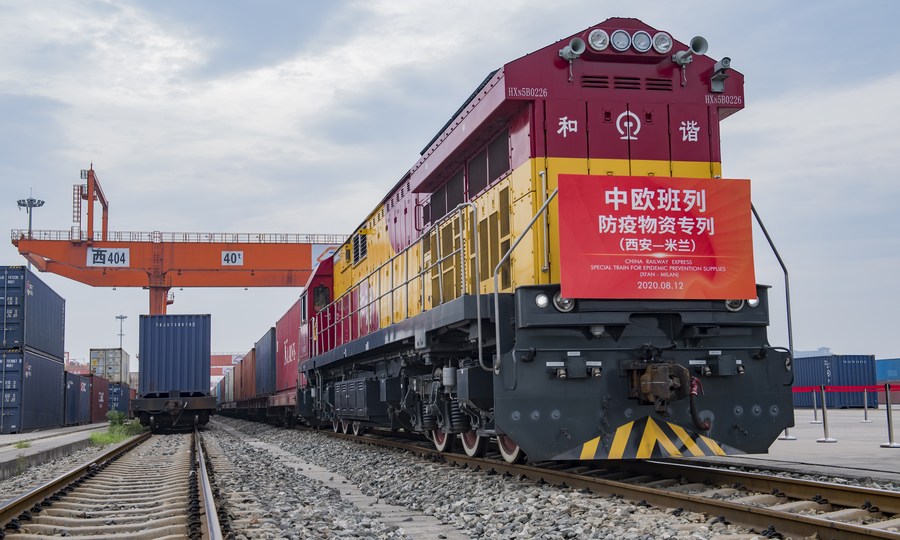 Last year, despite the pandemic, the Chang'an (Xi'an) China-Europe freight train service operated a record 3,720 trips, up 1.7 percent from the previous year.
"The quality indicators of the Chang'an China-Europe freight trains rank among the top in the country, which inspires us to better utilize Shaanxi's regional advantages and build channels and platforms to better integrate into the international economic cycle," Liu said.
Since its launch in November 2013, the Chang'an service has opened 15 cargo routes from Xi'an to major Asian and European cities.
"We will drive the development of the Xi'an Belt and Road pilot zone for comprehensive reform and the construction of the Shanghai Cooperation Organization's agricultural technology exchange training demonstration base. We will also hold a series of exhibitions to jointly expand the BRI international market with other provinces and cities," he said.
The third phase of the expansion of the Xi'an Xianyang International Airport is also underway. Once completed, the airport will be a major transportation hub for countries participating in the BRI, and be able to handle 83 million passenger trips per year.
The province has invested nearly 48 billion yuan ($7.5 billion) in the expansion project, with three new runways planned.
Meanwhile, as this year marks the start of the 14th Five-Year Plan period (2021-25), Liu said concerted efforts will be made to raise household incomes to provide a higher quality of life for the people in the province.
"Most of all, we need to focus on developing the economy," he said. "In particular, we should consider the increase in household incomes a top priority and raise the incomes of urban and rural residents through multiple channels to enrich people's lives."
Shaanxi will implement various supporting measures to implement the income increases at the grassroots level.
By cultivating market entities such as high-tech enterprises and small and medium-sized businesses, residents in Shaanxi can enjoy relatively satisfactory employment at their doorstep. This is the main way to increase revenue, to help people create a living that makes everyone feel happy and harmonious and offers a sense of fulfillment, Liu said.