Going green steals show for fashion industry
Share - WeChat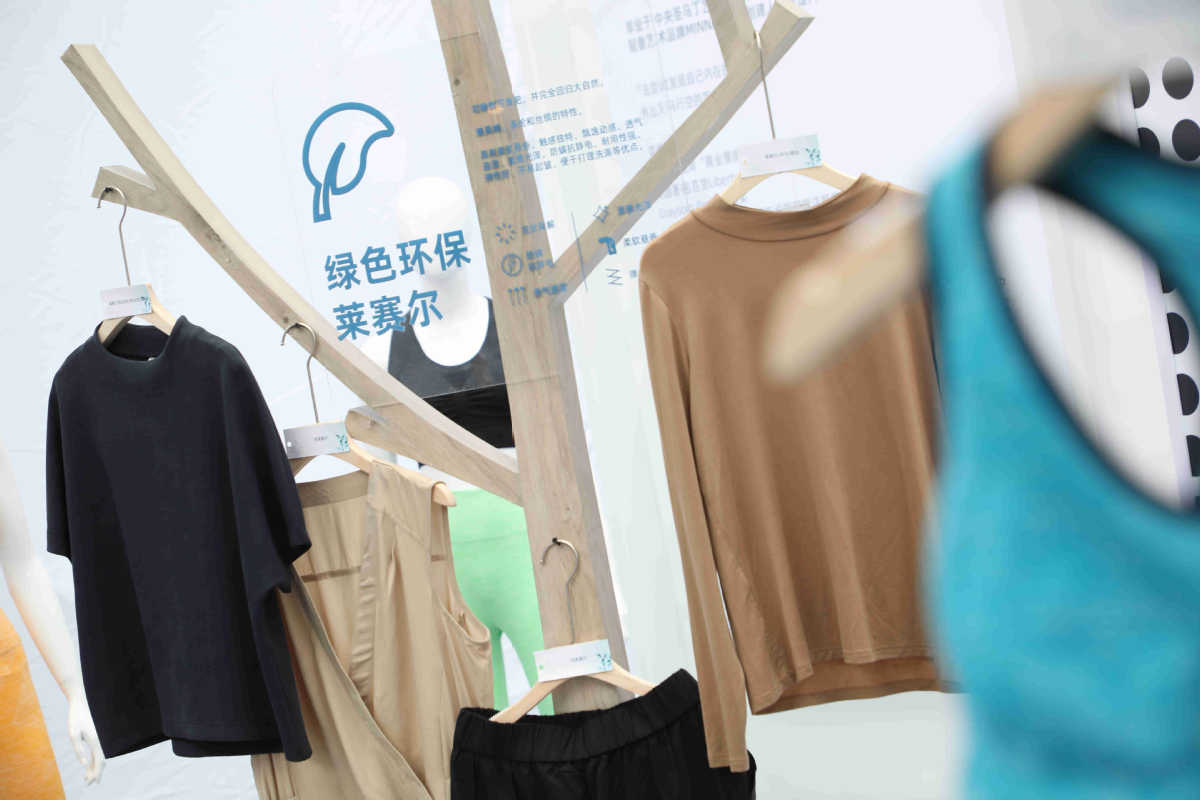 Reshaping perceptions
Jeans have long had a bad reputation for the huge amount of water used during the production process. However, high-end manufacturers in China such as Advance Denim in Guangdong province are out to change that.
Founded in 1987, the company is one of the oldest denim mills in the country, supplying the material to renowned brands worldwide.
Wang Zongwen, board director and general manager of Advance Denim, said that since 1999 the company has invested tens of millions of yuan to upgrade its water treatment facilities.
It has also established a sustainable production system to ensure the pollutants it discharges can easily meet national standards. The discharge levels are certified by third parties such as Global Organic Textile Standard, Bluesign, STeP by OEKO-Tex and the Higg Facility Environmental Module.
In 2019, Advance Denim launched its Bigbox Dyeing technology, which can reduce water consumption by 93 percent and uses 34 percent fewer chemicals than the conventional dyeing process.
Wang said: "The stigma attached to denim producers is unfair. There are polluters and also green manufacturers in each industry. Here at Advance Denim, we aim to make the material one of the most environmentally friendly fabrics in the world."