Going green steals show for fashion industry
Share - WeChat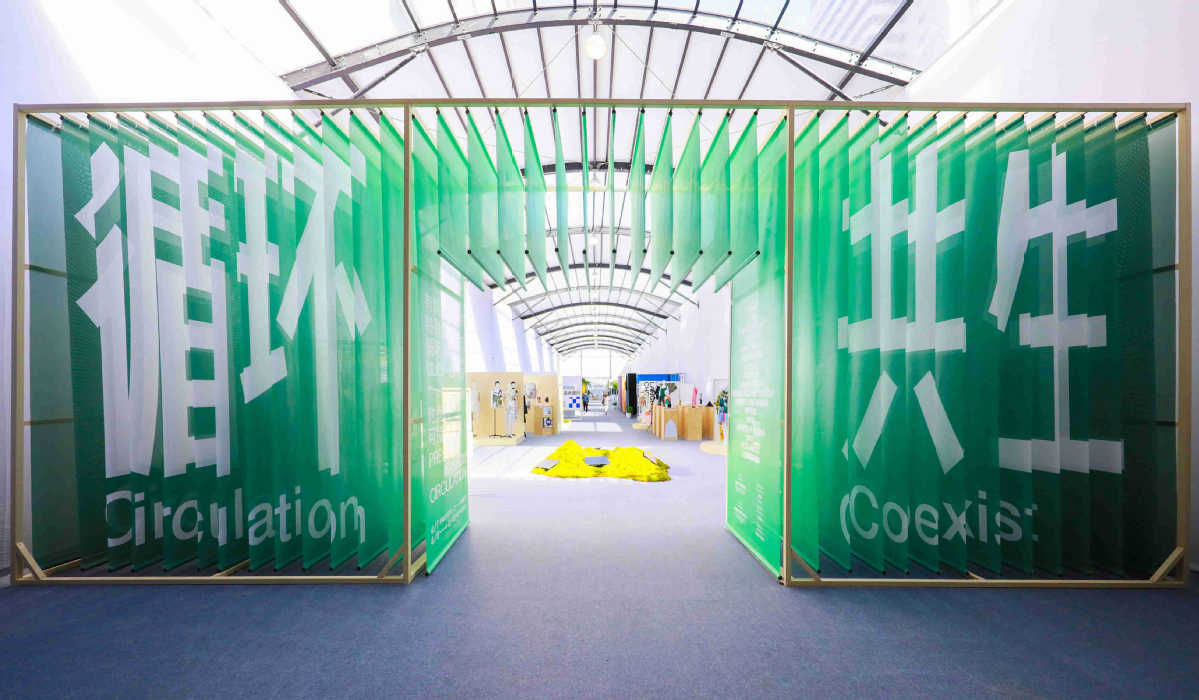 Old ways abandoned
While many fiber producers such as Zhongyuan Group are focused on recycling polyester, a growing number of companies are setting their sights on reducing the fashion industry's dependency on synthetics produced from petroleum.
Sateri, one of the world's largest producers of viscose stable fiber, which is made to produce textiles and items such as baby wipes and personal hygiene products, said in March it would expand production by building new facilities this year in Changzhou and Nantong, Jiangsu province.
The fiber is produced by using trees grown on renewable plantations, and the new facilities will manufacture lyocell, a biodegradable and renewable fiber made from the cellulose in wood pulp.
Sun Jian, vice-president of communications and sustainability at Sateri, said, "Sustainable man-made cellulosic fibers, such as viscose and lyocell, only account for 6 to 7 percent of the total fiber consumption in China, while petroleum-based and cotton fibers account for 70 percent and 20 percent respectively."
Sateri stands to gain from policy support, as lyocell is listed as a key product for the Chinese fashion industry as part of the 14th Five-Year Plan (2021-25).
"Sustainable development is an inevitable trend, and apart from using sustainable raw materials, companies in the textile industry should upgrade their production facilities to reduce energy consumption and become more environmentally friendly," Sun said.
Meanwhile, at Wuxi Hengnuo Textile Technology Co in Jiangsu, which supplies fabrics for functional and sporting apparel, the green transformation started around 2010, when its factories switched to using natural gas, instead of coal, to reduce carbon emissions.
The company specializes in producing recycled polyester, biodegradable fabrics and fabrics made from corn and sugarcane. Xu Jing, its research and development manager, said: "This green concept was introduced by foreign brands. Now, domestic raw material producers and clothing brands are all pushing for change, too. Today, 30 percent to 50 percent of our textiles are made from environmentally friendly materials."