Students in Hunan subsidized by squid
Share - WeChat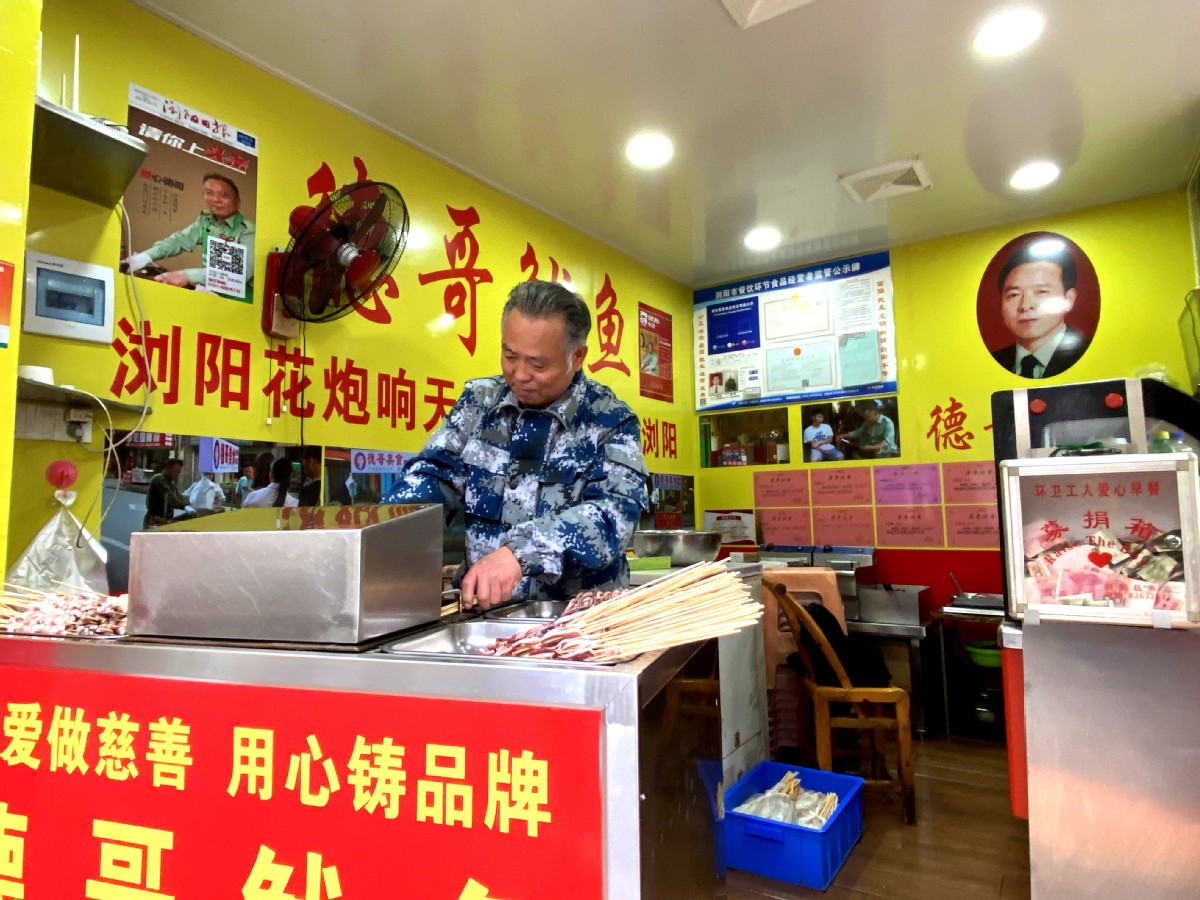 Lin Xinde, owner of Dege Squid Restaurant on Huaichuan Street in Liuyang, Hunan province, has subsidized the educations of poor students for 11 years, with total donations of 160,000 yuan ($24,796).
He donated the money to charity organizations after winning the Alibaba Daily Positive Energy Award.
The tendon of Lin's right hand was hurt in a machine accident in 2006, and his feed factory went bankrupt. He was 600,000 yuan ($92,986) in debt. He had no money to pay tuition for his two sons. He reached the lowest point of his life.
At that time, Lin's friend lent him 2,000 yuan ($310) and helped him set up a squid stand under the Tianma Bridge in Liuyang. He was able to earn 30 yuan a day at first, but now he earns several hundred.
"At that time, I decided that if my business was good, I must help others," Lin said.
He has subsidized 10 college students since 2010. Of those, eight have jobs and two are still studying.