The first Aranya Theater Festival to open on June 10
Share - WeChat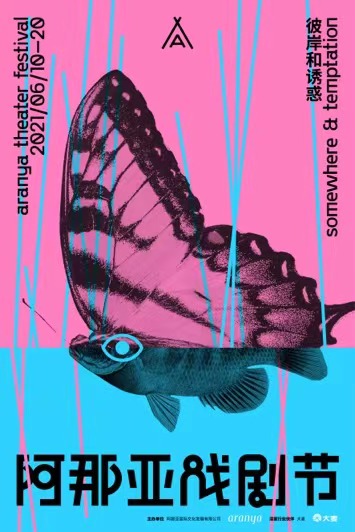 The first Aranya Theater Festival will take place from June 10 to 20, during which 12 locations throughout the Aranya community in Qinhuangdao, North China's Hebei province, will be available for performances.
Themed "Somewhere and Temptation", the festival will include 25 stage works by 25 different directors to provide the audience with theater performances with an amalgam of diverse styles and aesthetics, according to the founder and artistic director of the festival, Meng Jinghui.
The premiere performance of the festival will be A Madman's Diary, directed by Polish theater director Krystian Lupa, and performed by well-known Chinese performers Wang Xuebing and Mei Ting.
Apart from theater performances, visitors can book a spot to attend 35 free script reading sessions presented by nine directors, including Yang Ting, Meng Jinghui and Chen Minghao.
The theater festival also will include a project entitled 300 Migratory Birds, inviting 300 theater lovers and practitioners to spend 300 hours together creating theater works.