Movement of ideas
Share - WeChat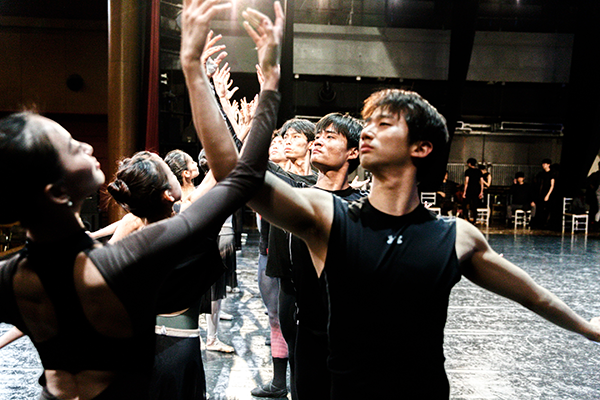 The National Ballet of China will stage seven new dance pieces by young dancers-choreographers, Chen Nan reports.
She Zhaohuan has been dancing with the National Ballet of China for eight years. The 29-year-old enjoys dancing onstage and interpreting the choreographers' ideas with his body movements.
He has performed in the company's productions, such as The Red Detachment of Women, a Chinese ballet created in the 1960s, and the company's version of Le Corsaire (The Pirate), a ballet in three acts with a libretto based on the poem The Corsair by George Gordon Byron.
Marking a breakthrough in She's career, he has choreographed a piece himself that will be premiered by fellow dancers at Beijing's Tianqiao Theater on Thursday.
Titled Lonely Planets, the piece has four male dancers, who, while moving their bodies and dancing en pointe, keep looking at their hands-the action is a metaphor for modern society where people are dependent on cellphones.
"I was inspired to create this piece after I saw a book by photographer Li Xiaoliang. The book captures people of different ages from many countries looking at their phones in such places as subways, restaurants and streets," says She.