Hospice provides a dignified end to life
Share - WeChat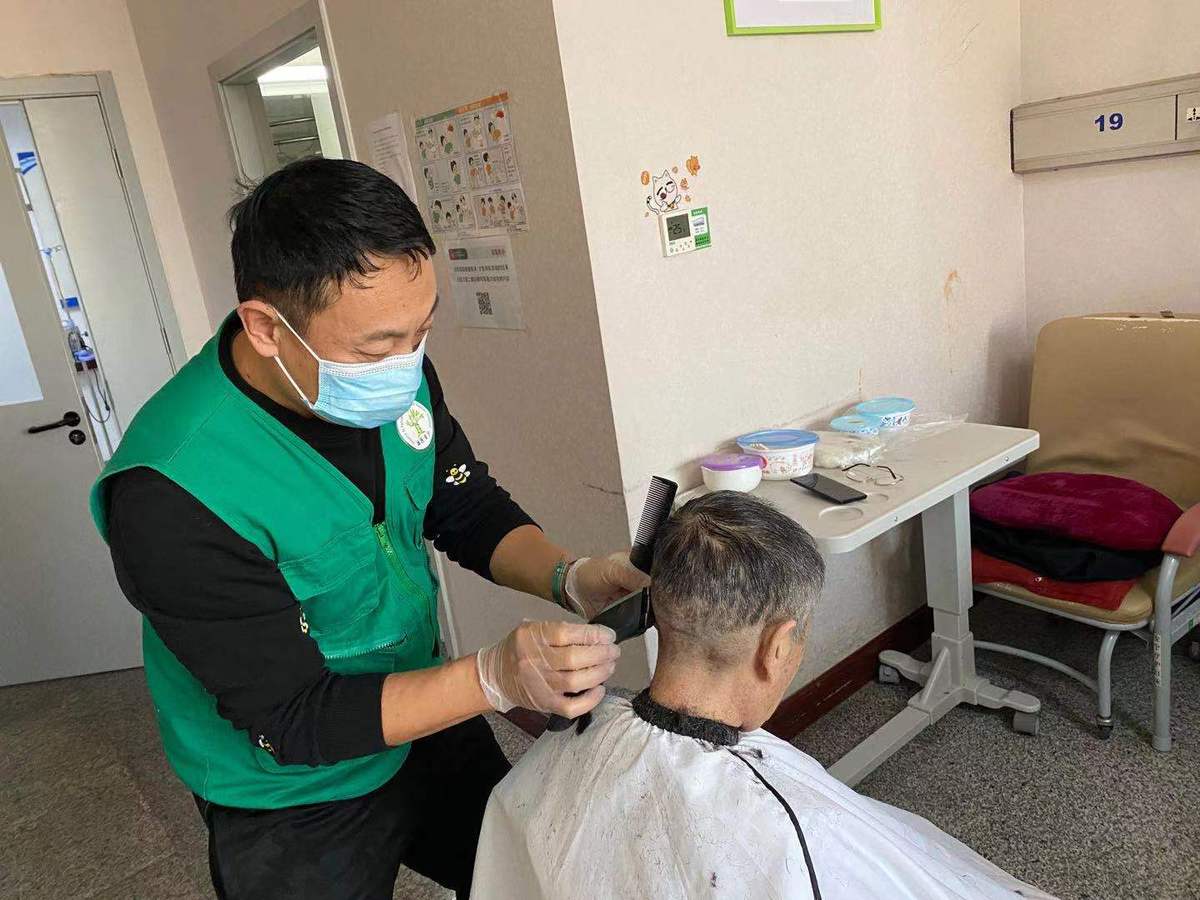 Positive attitude
In fact, Bai's calm and relaxed approach to impending death won the admiration of the department's medical professionals and social workers. One commented, "Only when you love life can you see death so thoroughly and so clearly."
Even He was surprised by her mother's positive attitude toward the illness and death. Fearing that Bai would be distraught at the cancer diagnosis, she hid the truth from her mother for a whole year, telling her that the tumor was benign rather than malignant in an attempt to help her relax during the long months of treatment.
"However, when I got a report about the full spread of the cancer cells around her body, I thought it was time to be honest with her, as things could be better arranged in advance if she knew the facts, and she was entitled to know them," He said.
"I was crushed and I cried because I couldn't imagine how huge the blow would be for her, but mom didn't shed a single tear; instead, she comforted me and helped me accept the situation."
She was ignorant of hospice care when she started looking for a "final place" for Bai in May because the concept is not well-known in China, although it is a staple of Western medicine.
At the end of July, Bai was admitted to the Haidian hospice care department, which He had read about online. It was the perfect destination as it fulfilled the wishes of both mother and daughter.
"When people approach death, physical pain is only part of the suffering. I witnessed the various pains my mom endured in her last days. For instance, she couldn't lie down because the pleural fluid in her lungs wouldn't drain away, which would cause an abnormal buildup of fluid in the abdomen," He said, adding that the process was torture for both Bai and her family members.
She said her mother agreed to use the antispasmodic drugs so she would feel more comfortable in her final days. "I remember she embraced me and said 'Mom loves you' three times when her mind was clear during an interval in the injection (process)," she said.
During Bai's 15 days in the department, medics, social workers and a volunteer group cooperated to ensure her stay was as comfortable and pain-free as possible.
In such situations, nurses dispense medication to control pain, auxiliary workers provide professional services including massage and music therapy, while psychologists sometimes offer counseling to both patients and relatives.
Volunteers undertake a variety of roles including sitting and chatting with patients, accommodating their end-of-life needs such as having their hair done so they feel good, and helping them and their family members adjust to the circumstances.