Hospice provides a dignified end to life
Share - WeChat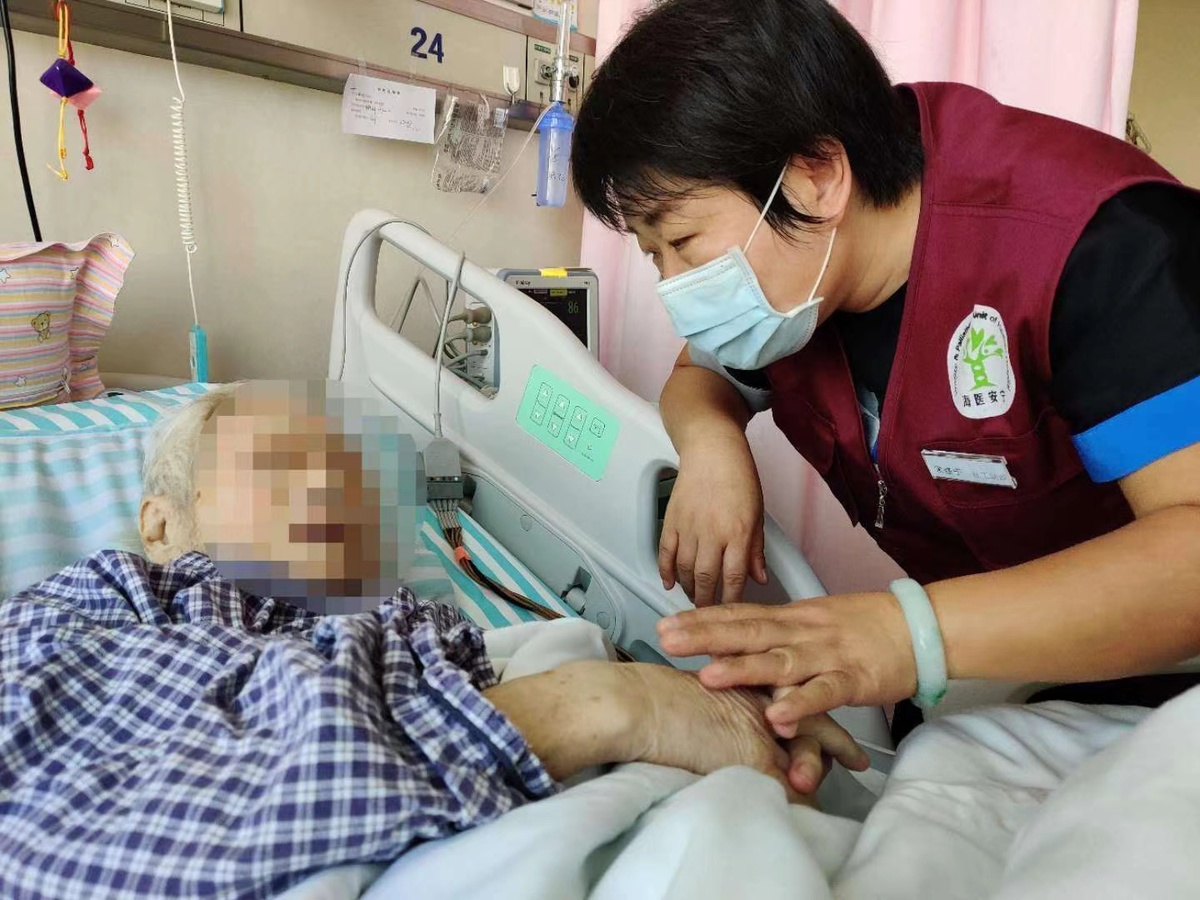 A vital role
Zhang Wei, the leader of the volunteer group, was one of the three founders of the hospice care project.
She said the volunteers' work is simple but vital because they sit with the patients and help them through the process of expressing thanks, apologies and love, and saying goodbye to their loved ones.
"When people know they are dying, they shed all their roles, social and professional. When people can no longer shoulder the roles of say, a boss or a homemaker, they express their deepest thoughts and feelings," she said.
To aid the process, the volunteer group has introduced an activity called "The Time Album", in which the patient uses photos and other objects to remember important events and people, and recall memories from different phases of their life.
"Some people may think they are worthless to society because they are severely ill and will die with nothing. We endeavor to help them regain their self-esteem," Zhang said.
The volunteers have witnessed cozy family reunions as well as touching scenes of reconciliation between patients and their loved ones.
"Most people experience regrets in life. During hospice care, we try to help patients make up for such feelings, such as fixing long-broken relationships between couples or siblings. Sometimes, they need a motive to speak out, to say 'thanks' or 'sorry', and we support them to heal the scars so they can bid farewell to the world in peace," Zhang said, adding that the process can be mutually beneficial.
"Those lying in bed use stories from their past to inspire us and show us how to live good lives."