Hospice provides a dignified end to life
Share - WeChat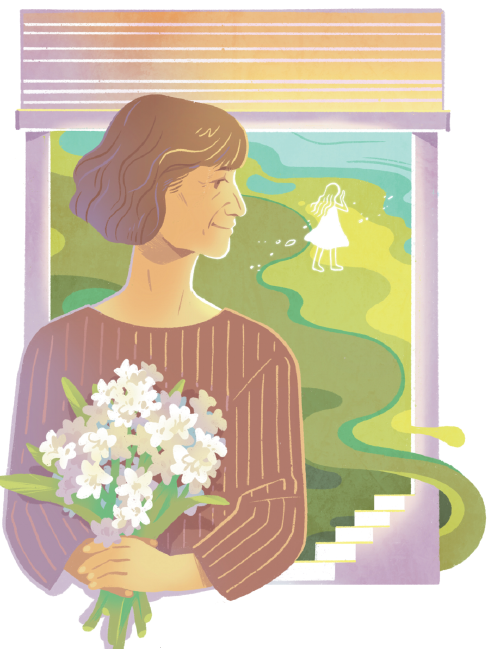 LIANG LUWEN/FOR CHINA DAILY
The approach, which emphasizes patient comfort and quality of care, is gaining traction in China. Zhao Yimeng reports.

After spending 15 days at her mother's bedside in a hospice care ward at Beijing Haidian Hospital, He Zhu urged the medical workers to continue using drips and injections to relieve the pain the senior was enduring from bile duct cancer.
In August, her mother, Bai Ling, was prescribed antispasmodic drugs, which blocked excessive muscle spasms and mitigated her suffering during her last days. The drugs helped keep the 67-year-old terminally ill patient in a semicomatose state.
Having been told that Bai would die within a week, He swapped places at the bedside with her father and headed home to get some rest. She didn't expect her mother to die less than 24 hours later.
When the 40-year-old returned to the hospital the following day, Bai had stopped using the drugs and her blood pressure was falling constantly. A few hours later, He's mother died with family members standing around her.
"I was quite calm at that moment because I had done everything I could and I regretted nothing. Saying goodbye was just the last step," He said.
Her mother made the decision to end her days in hospice care, which focuses on alleviating pain and attending to the patient's emotional and spiritual needs as death approaches, prioritizing comfort and quality of care rather than treatment to prolong life.
"My mother stipulated three things: she rejected excessive treatment; she was not prepared to enter the intensive care unit; and she refused to be put on a ventilator," He said.
Qin Yuan, director of the hospice care department, approved Bai's admission after hearing about her stipulations. "She was exactly the kind of patient we want," she said.
The department is wary of receiving patients who are unable to accept their prognosis and are determined to fight to the last breath, because they can't grasp the concept of hospice care and are not suited to the department's services.
There are only seven beds in the department's three wards, so Qin carefully oversees the admission of every patient. She has to be satisfied that every newcomer has freely chosen this approach to end-of-life care and has not been subjected to family pressure.
Qin told He that not every family is able to reach a consensus on the patient's final treatment. It is not unusual for some family members to disagree with the patient's wish to end their days in the hospice, or sometimes the family is keen but the patient is unwilling.