Wuzhen the stage for theater's best
Share - WeChat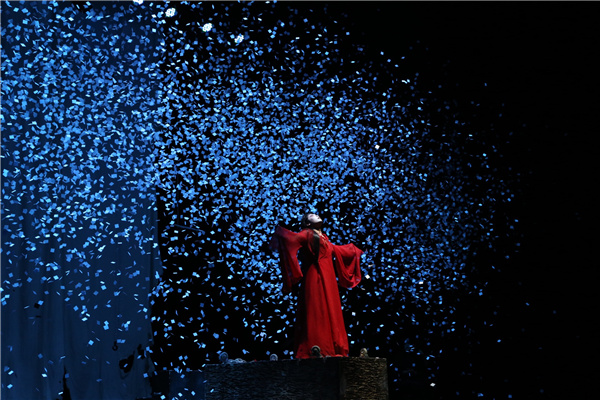 Ding Yiteng always enjoys his time in Wuzhen.
Back in 2013, when the first Wuzhen Theater Festival was launched, the ancient water town of east China's Zhejiang province, Ding, a young actor, took part in the opening celebration. Since then, he not only performed during the annual festival but also brings his directional theatrical productions to it every October. He also celebrates his birthday there, which falls on Oct 27.
Wuzhen, with a history stretching back 1,300 years, transforms itself into a dreamland for theater lovers during the festival every year. Plays are staged at both indoor venues and outdoor public spaces. Forums, workshops and street performances also give the town a carnival atmosphere during the festival.
Due to the COVID-19 pandemic, the eighth Wuzhen Theater Festival has been postponed.
However, Ding returned to the town to join a new reality show, titled Theater For Living, which is produced by iQiyi, a major online streaming media platform.
Premiered on Jan 16, the reality show, initiated by Chinese director-actor Huang Lei, who is also a co-founder of Wuzhen Theater Festival, has won plaudits from both critics and audiences.
Opening with a monologue by Huang, who asks the question: "Can you making a living from working in theater?", the reality show gathers seven Chinese actors and directors, who spend two months living together in Wuzhen and creating new works.
"Wuzhen is like a home to me, as I had so much fun with the theater festival. When Huang asked me to join in the reality show, I said yes though I had no experience with reality show," says the 29-year-old Ding.
Most Popular