Wuzhen the stage for theater's best
Share - WeChat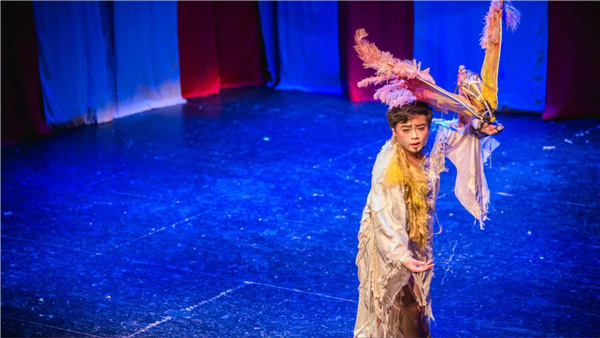 "I got used to spend time in Wuzhen every year because of the festival. I was disappointed when we had to announce the cancellation of the festival in 2020," he says. In 2020,Huang also had to cancel shows of the tour of the classic play, Secret Love In Peach Blossom Land, by the playwright and director Stan Lai.
"As a live art form, how do people working in theaters survive the coronavirus crisis? Why do they keep on pursuing their dreams in theater though they go through financial struggles? The idea of displaying the lives of those people in theater popped into my head, which becomes a reality show," says Huang.
For Ding, the 10-episode reality show allows him to test his ideas in theater with lots of. He put on shows in different venues in Wuzhen, such as a bar and outdoor space.
Born in Beijing he fell in love with theater during high school and joined the Beijing Normal University's Beiguo Theater after he enrolled for an education major.
In 2012, he stood out among his peers and won the opportunity to play a role in director Meng Jinghui's play, To Live, which featuring actor Huang Bo and actress Yuan Quan as leading roles. His acting talent was recognized by Meng, who later invited Ding to join his team as an actor.
"I have a lot of dreams for the theater. The first love is to become an actor because I enjoy the moment of standing on the stage when the audiences look at and the lights fall down on me, warm and bright," says Ding.