Art center to stage lofty comeback of beloved opera series
Share - WeChat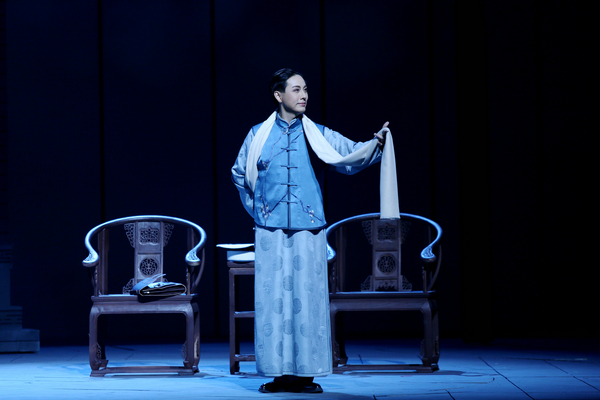 The Shanghai Oriental Art Center will present its 12th Classic Chinese Operas Series, which consists of 14 productions from theater troupes in the Yangtze River Delta region and Hubei province, from March 20 to May 2.
The first theater in China to launch an annual showcase of Chinese folk operas since 2008, SHOAC was forced to cancel the event last year because of the coronavirus outbreak.
This year, the theater will present a grand comeback of the series, including new creations and traditional plays featuring national-award winning artists.
The opening show of the series will be Taking Tiger Mountain by Strategy presented by the Shanghai Peking Opera Troupe. One of the eight "model plays" in China during the 1960s and '70s, the Peking Opera play is widely loved nationwide. Such is the popularity of this opera that it is on the repertoire of almost all Peking Opera troupes in China.
In 2016, the troupe traveled to 15 cities and put up 20 performances of the show in 40 days. Fu Xiru, an artist with the troupe, has played the character Yang Zirong, a heroic Communist soldier, in more than 100 performances since 2009. Last year, a short video showing Fu backstage between scenes became an internet sensation and was shared thousands of times within days.
"Wherever and whenever we are, people need heroes and enjoy good stories about heroic deeds," Fu told China Daily at the announcement of the series on Jan 12."I am proud to introduce the opera to more younger audiences."
One of the most anticipated productions of the series will be a Pingtan show Gao Bowen Performs Blossoms. Adapted from Blossoms, a novel by Jin Yucheng, the show will be presented in Pingtan, a traditional form of storytelling in the Suzhou dialect.
The novel Blossoms tells of the ups and downs of many people in Shanghai through the past decades, with much of the dialogue in the Shanghai dialect. Pingtan artist Gao Bowen first adapted it for the genre in 2016.
Most Popular