Foreign students help map the past
Share - WeChat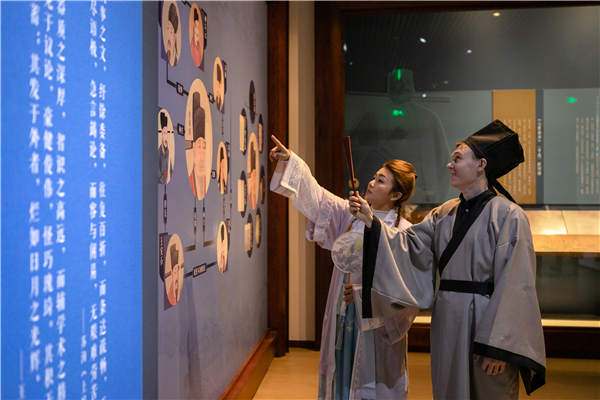 Thai student Sirinpun Yantarat from Liaoning University of Traditional Chinese Medicine, alongside other classmates from overseas, volunteers her services as a guide and interpreter for an exhibition at Liaoning Museum that runs until March 2 in Shenyang, the provincial capital of Liaoning province.
The widely acclaimed Atop the Mountains: Exhibition of the Eight Great Masters of the Tang and the Song Dynasties has drawn many visitors and offers a detailed look at Chinese history and customs.
The Thai student has been interpreting at the exhibition to foreign visitors. She has even dressed in ancient costume to give a greater sense of realism and authenticity to the event.
In Liaoning, there are 27,700 international students from 166 countries and regions, giving the province a fifth-place ranking nationally for foreign student numbers.
"Through this exhibition, I obtained a deeper understanding about China's long history and profound culture," she says.
"Wearing ancient costume, it seemed as if we had traveled back in time to actually meet these masters in person. In a way, we could relate to their thoughts and ideas."
Shi Yan, Party chief of Liaoning University of TCM, hailed the project as an innovative approach to help overseas students to learn more effectively and apply what they have studied.