Sugar-free festival adds sweetness to art and culture in Guangxi
Share - WeChat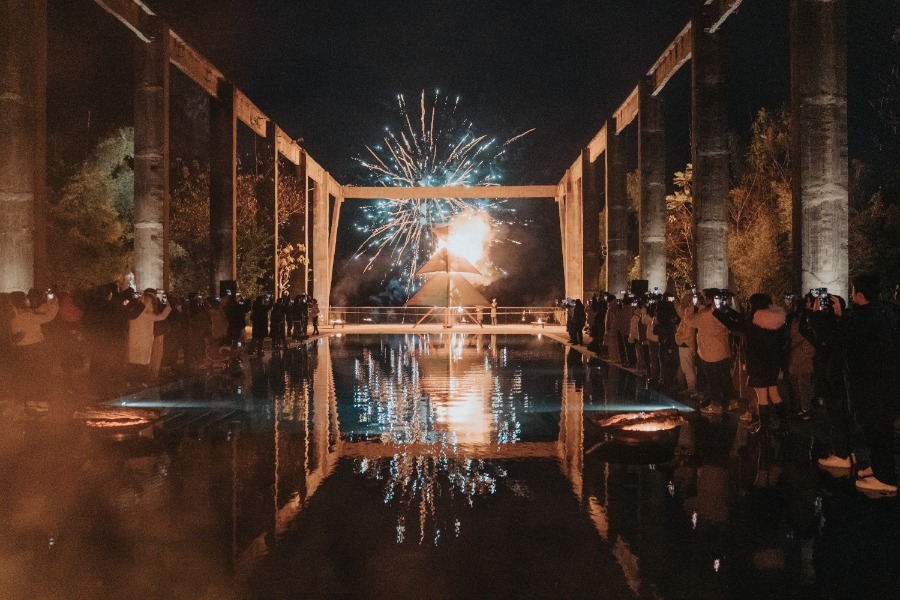 At the end of 2020, the Sugar-Fire Art and Culture Festival (Tang Huo Yi Wen Ji) kicked off in Yangshuo county of Guilin city, Guangxi Zhuang autonomous region, diversifying the art landscape of the area famed for its tourism and natural landscape. The festival brought together many traditional as well as modern artists.
The festival is based in Yangshuo Sugar House, a hotel transformed from the local sugar factory in 2017, which combines the old factory building's historical traces and the coziness of modern design.
Yang Xiaodong, founder of Yangshuo Sugar House, believes that culture and art can bring life and character to Yangshuo and hopes to make the county more dynamic. After last year's epidemic outbreak, many contemporary art activities are planned to activate local people's daily life and give tourists more choices when visiting Yangshuo.