A legacy forged in steel
Share - WeChat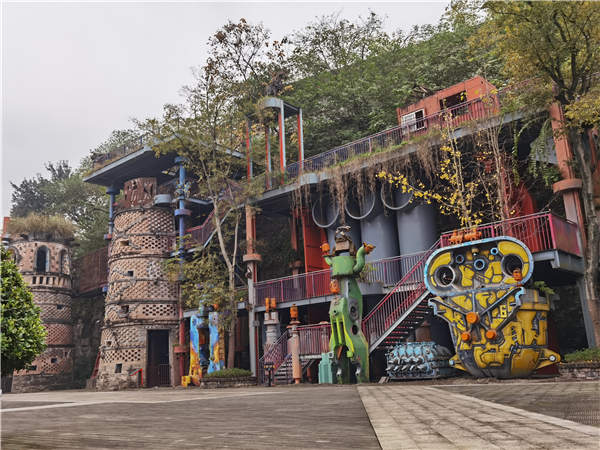 An industrial site that played a crucial role in the country's wartime history and subsequent development offers insights into the past, present and future, Wang Kaihao reports in Chongqing.
Steel can represent more than a nation's industry. It can also symbolize and even embody its unswerving spirit and shared determination.
A visit to the former steel plant by the Yangtze River in Chongqing municipality offers more than viewings of old steampunk elements.
For many Chinese, it's like a pilgrimage to pay homage to their predecessors' endeavors and toughness during trying times.
The plant has been converted into the Chongqing Industrial Museum. The venue in Dadukou district opened to the public in September 2019, on the eve of the 70th anniversary of New China's founding.
Chimneys, iron frames, tramcars and steel ladles are still there, seemingly ready to usher people back to an old story about a cradle of China's modern industry.
In 1890, Zhang Zhidong, the viceroy of Huguang, the chief official of today's Hubei and Hunan provinces, undertook an ambitious initiative to construct Hanyang Iron Works in Hubei's provincial capital, Wuhan. China's first modern steel producer became the foundation for the country's industry.
Between its founding and the Qing Dynasty's (1644-1911) fall, it produced almost all of China's steel, until more plants appeared in the following years. Yet it remained a pillar of Chinese industry.
In March 1938, the frontline of the War of Resistance Against Japanese Aggression (1931-45) was approaching Wuhan.