Cultural icon Ma Lianliang
Share - WeChat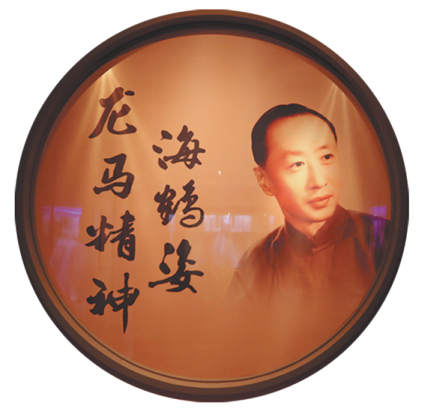 An exhibition highlights the contribution of late Peking Opera master Ma Lianliang to the art form's evolution, Wang Kaihao reports.
No matter what role he played onstage, generations of Chinese remember Peking Opera master Ma Lianliang (1901-66).
Many fans of the traditional art form may not have had the opportunity to hear Ma's ethereal and powerful vocals in person, however, a new exhibition at the Capital Museum in Beijing will help visitors to trace back his legendary life through historic moments.
Great Spirit of A Master of Beijing (Peking) Opera: In Commemoration of the 120th Anniversary of Ma Lianliang's Birth opened to the public on Dec 22, with 115 exhibits-his costumes and sets, personal belongings, posters and brochures for shows, among others-on display.
The exhibition, which runs through May, is set to be a key event of the Capital Museum in 2021.
"Thanks to good preservation, the costumes still look splendid," said an emotional Ma Long, Ma Lianliang's grandson and director of a Beijing-based art foundation dedicated to the Peking Opera master, at the opening ceremony of the exhibition.
All the exhibited costumes were donated by Ma's family to the museum in 1982.
"Mr Ma (Lianliang) was an excelsior in his lifetime," Ma Long says. "He inherited key elements of Peking Opera from predecessors and paved a new way for the next generations. This exhibition is to show how he mixed traditional art with the reality he lived in. He taught us how to reflect and enlighten our life through fine art."
Born in Beijing in an ethnic Hui family, Ma Lianliang learned performances in Fuliancheng, a renowned Peking Opera school, in his childhood. At the age of 14, he began to perform laosheng (older male roles) and later gradually built his reputation through tours in Fujian province and Shanghai before returning to Beijing as a star.