Picturesque legacy of coal mine
Share - WeChat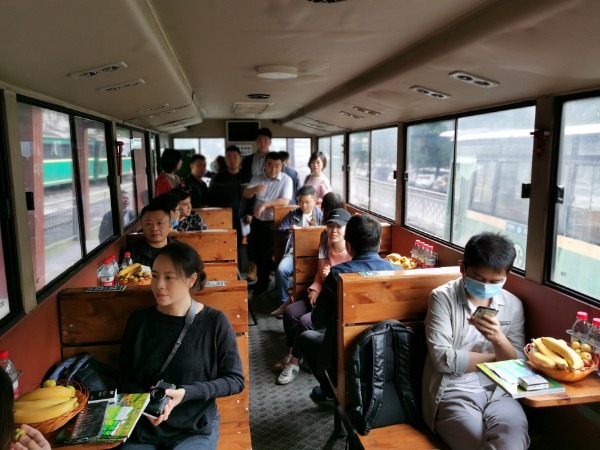 The scenery is most dramatic in spring as the train passes a vast expanse of yellow rape seed blossoms as seen in a picture album about the trains published by the Sichuan Fine Arts Publishing House.
The photos of the trains in the four seasons were taken by 58-year-old Yuan Chengfang who was a miner at Jiayang Coal Mine from 2004 to 2016.
The trains have attracted many people eager to experience the "good old days" of steam travel, and couples hold joint weddings on the trains, Yuan says.
Rob Dickinson, a steam train lover from the United Kingdom, has ridden the trains twice. Writing for the International Steam Page listed on a few internet portals, he says he hopes the narrow-gauge line can last long enough for him to find the time to get back again.