Hong Kong chef teaches you to cook three cup ducks
Share - WeChat Ingredients
half duck (carved into pieces) :
6 slices ginger
3 cloves garlic (crushed)
3 pcs shallot (crushed)
1 bunch Taiwan basil (rinsed and teared up)
7 to 8 sections scallion (rinsed)
3 Tbsps cooking oil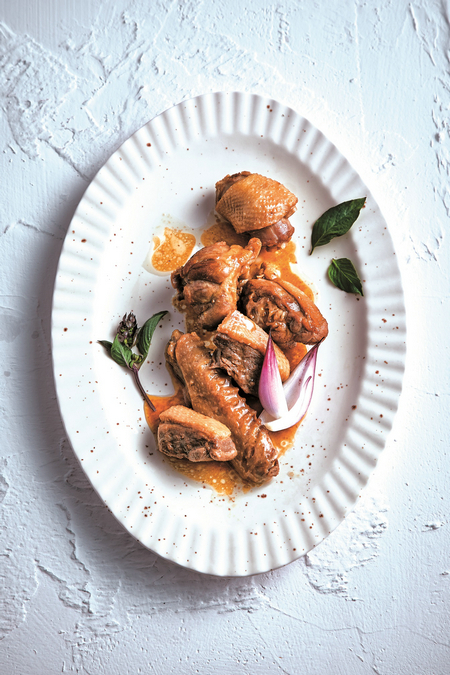 Sauce:
160ml Shaoxing wine
2 Tbsps light soy sauce
2 Tbsps oyster sauce
2 pcs rock sugar
1 tsp salt
400ml Hot Water (200 ml + 200ml)
Instructions:
1. Rinse the duck pieces and set aside.
2. Heat up a wok on high heat without adding oil or water. Add 2 slices of ginger and the duck meat. Saute for 3 to 4 mins. Take out and drain.
3. In the same wok, heat up 3 Tbsps of oil on high heat. Add ginger, shallot diced and duck pieces into the wok. Add light soy sauce and oyster sauce Saute for 1 min.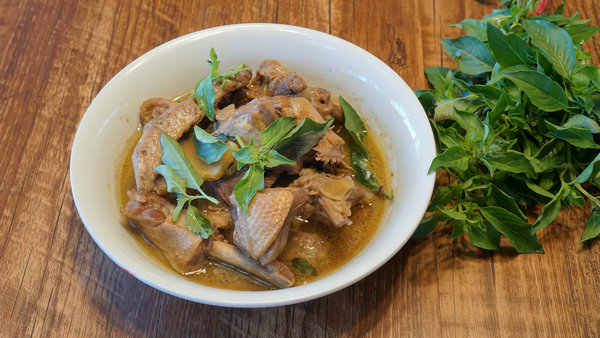 4. Pour in 200ml of hot water and stir well. Cook uncovered for 8 mins, stirring intermittently.
5. When time is up, add the remaining 200ml of hot water. Add rock sugar and stir well. Put on the lid and braise on high heat for 20 mins.
6. When time is up, add the Shaoxing wine, Taiwan basil and scallion. Stir well. Put the lid back and braise for another 10 mins. Turn off heat and salt to taste. Enjoy!
Most Popular