Eat crab in autumn with Hong Kong chef Grace Choy
Share - WeChat As August 7 marks this year's Start of Autumn, a season to eat crabs, Hong Kong chef Grace Choy shows how to make a delicious steamed mud crabs and egg with huadiao and black truffle.
Grace Choy is the founder of Choy Choy restaurant in Hong Kong and has publshed her cookbook Choy Choy Restaurant: Grace's 60 Recipes.
Ingredients
2 pcs (approx. 300g each)young mud crabs
3 pcs egg
1/2 Tbsp black truffle paste
1 Tbsp Shaoxing wine
2 tsps salt
2 tsps cooking oil
Instructions:
To prepare the Crabs:
1.Cut the rope binding the crab (make sure the claws remain bounded for safety). Remove the flap.
2.Stick a pair of scissors into the gap where the body meets the shell and Pry Open and take out the stomach of the srab.
3.Chop the body into halves and remove the gills. Cut away the hard parts on both sides. Rinse under water and set aside.
To prepare the egg mixture
4.Add salt to the eggs and beat thoroughly. Then add cold boiled water (water & egg ratio 1:2) . Add cooking oil. Stir to mix.
To Reassemble the Crabs
5.Pour the egg mixture into a deep elate. Scoop off any foam on the surface. Reassemble the crabs by placing the body parts with claws first, followed by the shells on top.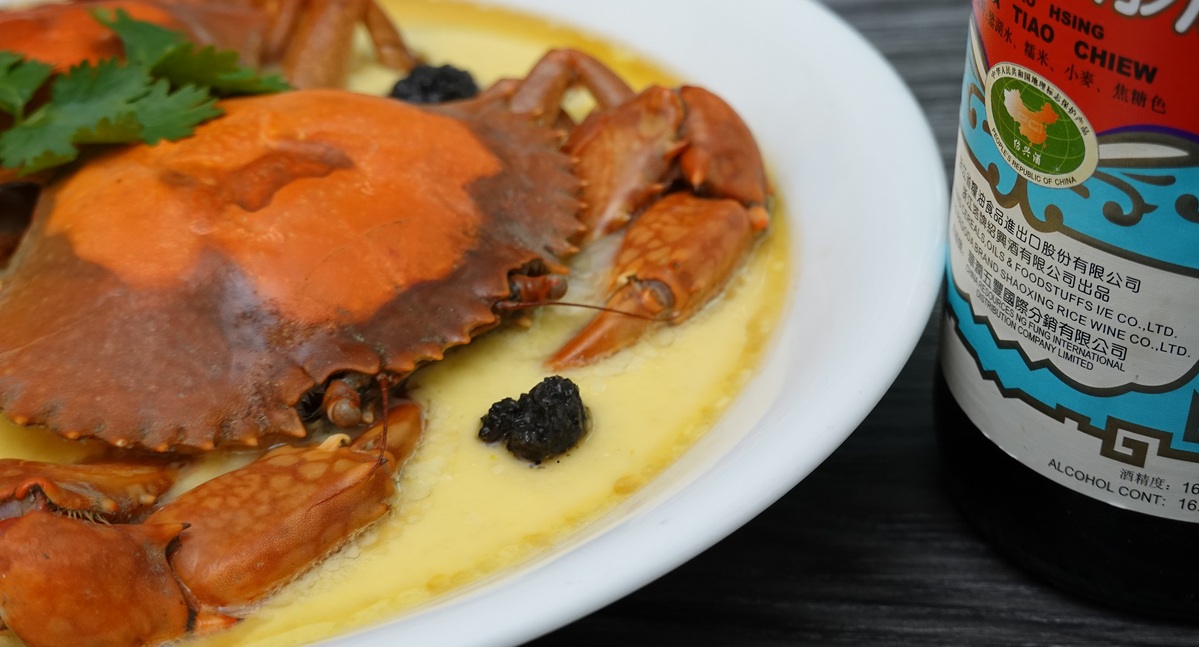 To Steam:
6.On the stovetop: wrap in heat resistant cling wrap and put in wok when the water boils, steam on high heat for 15 mins.
Using electric steamer: steam at 100⁰C for 15 mins (whole process)
7.When time is up, take out and drizzle Shaoxing wine and black truffle paste and serve enjoy!
Most Popular