Exhibit shines spotlight on mosaic art in China
Share - WeChat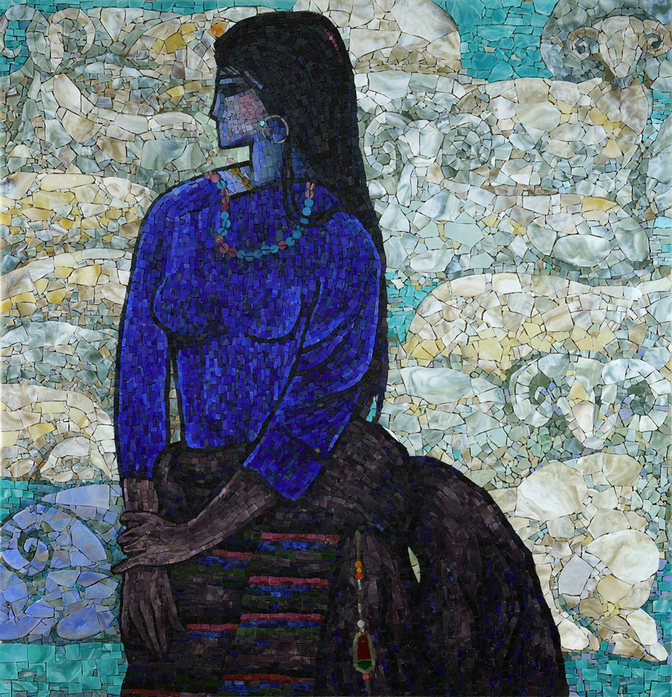 When it comes to mosaic, many Chinese, especially those born in the 70s and 80s, may immediately call to mind the colorful mosaic tiles of small squares laid over the floors and walls in the kitchen and bathroom.
A familiar yet strange art form for Chinese, mosaic grabs the spotlight at Mosaic China: Mosaic Art Invitation Exhibition, a recently completed exhibition at the Central Academy of Fine Arts Art Museum in Beijing.
The exhibit highlights more than 100 mosaics recreated from works by 98 prominent Chinese muralists such as Li Huaji, Liu Bingjiang, and Yuan Yunsheng and eminent artists working in different mediums of painting.
Sponsored by the China Artists Association and organized by its mural art committee, the exhibit "showcases the rich possibilities of various mosaic techniques in art creations and aims to promote the mosaic art in contemporary mural creations in Chinese cities," said Fan Di'an, chairman of the association, who is also a participant of the exhibit.
An over 4,000-year-old craft in Western art history, mosaic was often used for decorating floors and walls in ancient Greece and Rome. Gradually the craft became an art form that flourished during the Byzantine Empire (313-1453). The Byzantine aesthetic favored its sumptuous, glittering effect, which was considered to lend a heightened sense of spirituality to the church murals featuring themes and imagery from Christianity.
The mosaic murals in the Hagia Sophia in Istanbul and the Basilica of San Vitale in Italian city Ravenna are widely considered the pinnacle of Byzantine mosaic art.
Most Popular