Exhibit shines spotlight on mosaic art in China
Share - WeChat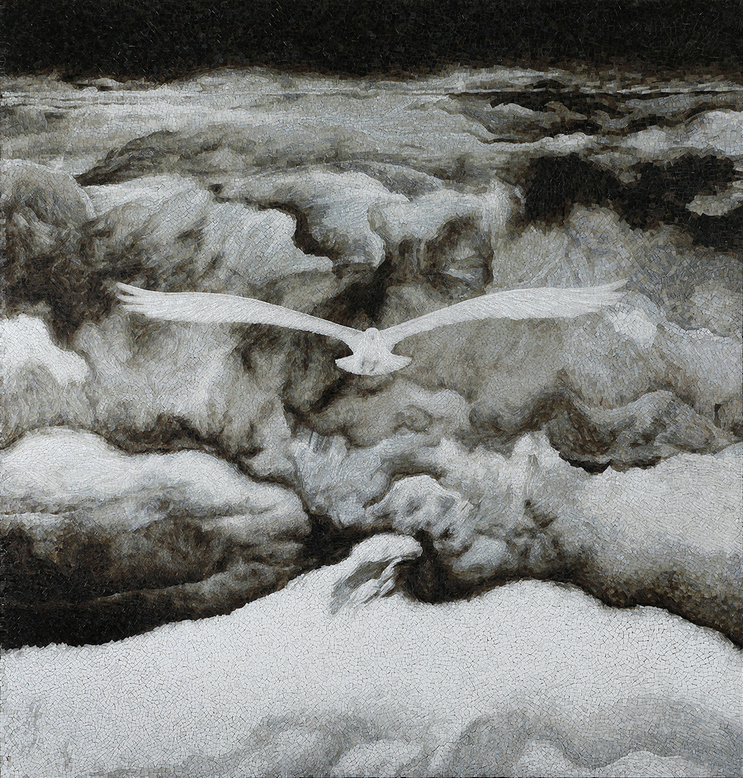 More glitter in public spaces
The CAFA show, apart from spotlighting the fertile possibilities of mosaic techniques in art creations, looks to further promote mosaic murals in public spaces around Chinses cities.
Unlike in the West where mosaic murals stretch back millennia, mosaic wasn't used in mural creation until in the 1960s. During the 1980s, soon after the reform and opening-up, more ceramic mosaic murals by eminent Chinese artists emerged in Beijing's subway stations as a window of the capital's history and culture.
Among the notable ones was Yuan Yunfu's Chinese Astronomical History, an artwork composed of 3,000 ceramic tiles adorning the platform of Jianguomen station, where the Beijing Ancient Observatory built in the 15th century is adjacent.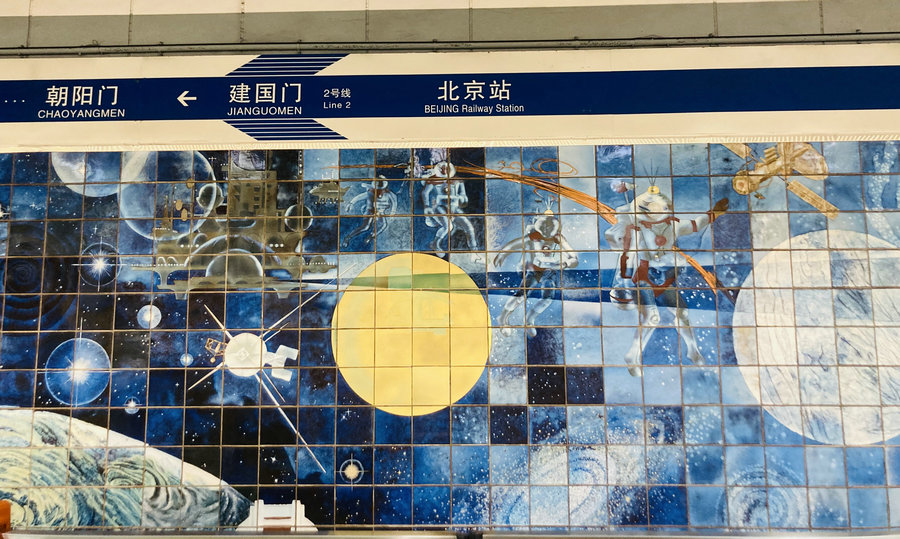 Gradually ceramic mosaic tiles fell into disuse in public art creation; instead, they gained huge popularity in China's construction industry during the 80s and 90s.
The past few decades have witnessed China's rapid urbanization; however, many Chinese cities are criticized for looking no different from each other because of a lack of public art reflecting their local history and cultures.
"Murals are a vital part of public art in enhancing a city's character. They can complement the buildings to make them more vibrant, educate the public on a city's culture, and promote important values in society," commented Li Chen, a muralist and professor with CAFA's mural painting department.
Having realized the importance of public art, an increasing number of Chinese cities in recent years have transformed their city walls into shimmering, luminous mosaic murals.
Most Popular