Charity begins at home for Shenzhen expats
Share - WeChat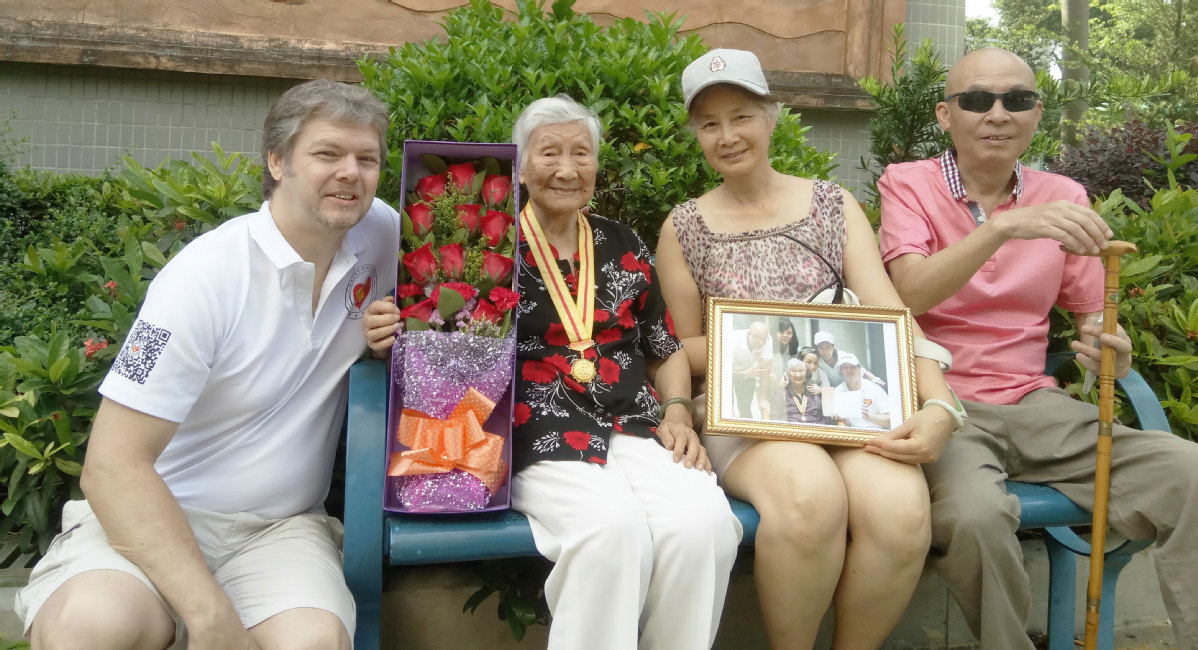 Thousands of foreigners join group established by Belgian businessman to help the needy
Belgian Ronny Verdoodt's reasons for settling down 11 years ago in Shenzhen, Guangdong province, were quite pragmatic.
As a businessman who sells Chinese-made information technology products to European customers, he was attracted by the city's factories and suppliers and the convenience of sourcing and checking the quality of products.
However, his bonds with the city are now more emotional than pragmatic. The 56-year-old said he has gathered a "family" of thousands of people around him in Shenzhen who are compassionate, generous and willing to help others.
Over the past five years, Verdoodt has organized around 120 charity events to help poor and elderly people, orphans and autistic and disabled children in Shenzhen, attracting nearly 6,000 volunteers from more than 50 countries including Australia, France, Germany, Greece, Italy and Japan.
The Gorkha earthquake that struck central Nepal in 2015 inspired Verdoodt to become involved in charity work. The earthquake killed nearly 9,000 people and damaged thousands of buildings, but Verdoodt wondered why people are often only roused to help others in the wake of a disaster.
"At that moment, it struck me to do something good and simple for the people around me in the country and city that I was living in," he said.