Charity begins at home for Shenzhen expats
Share - WeChat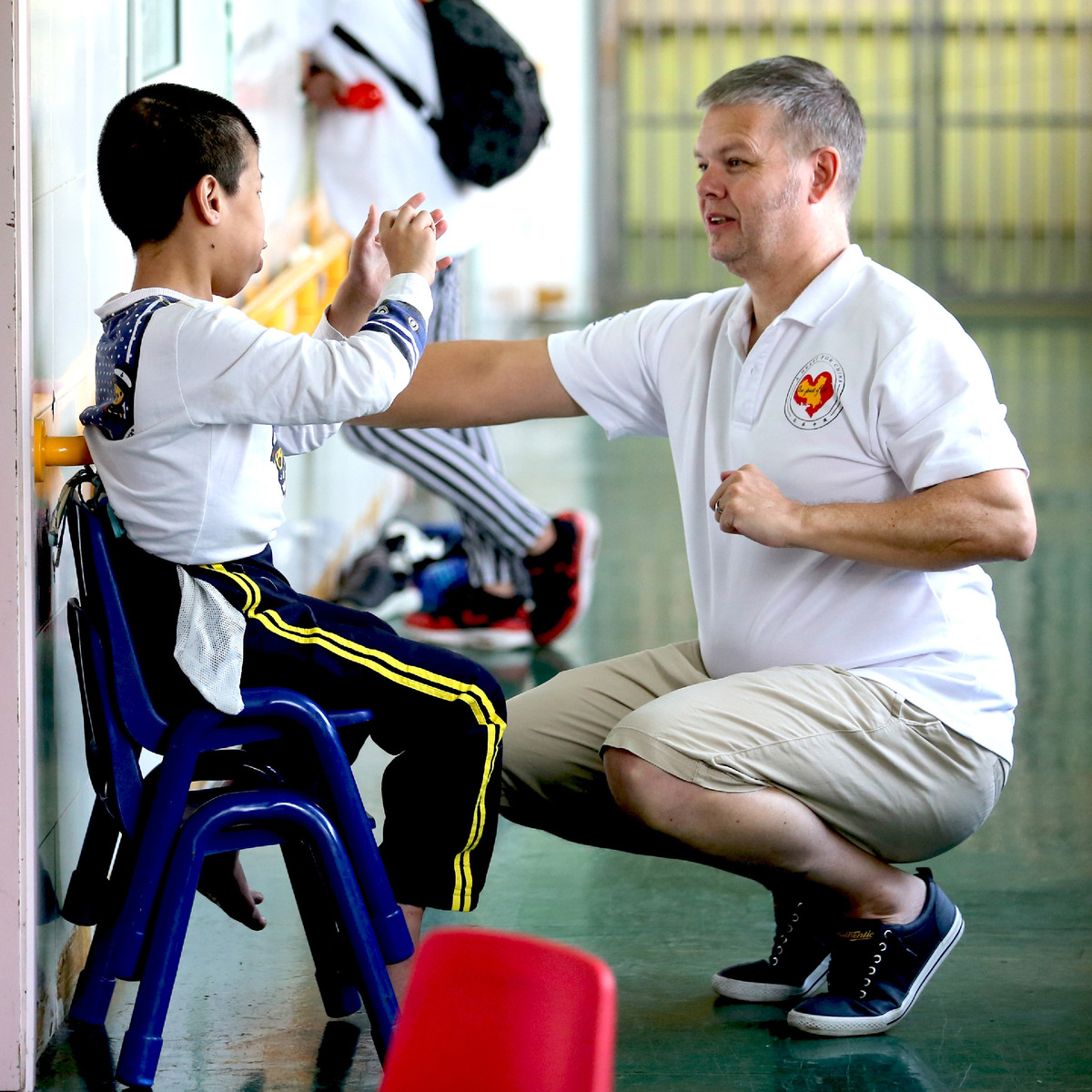 Verdoodt said that although expats get involved in welfare activities in China, it is not always possible to join a Chinese organization because of official regulations. "In Shenzhen, an international metropolis, the openness of the group and its events have attracted new foreign members," Verdoodt said.
Hemnani Naresh Gurmukhdas, an Indian member of the group, has participated in many of the organization's charity events since October. He said that sharing time with children in welfare centers has helped bring him inner peace.
"The group has also helped me better integrate into local life in Shenzhen as I have made many new friends through the events," he said.
The group has also recruited volunteers from outside Shenzhen who are adept at assisting in the running of the group's online platforms, such as its official website and WeChat account.
"We also plan to hold online activities, then people from around the world can help us make something happen online," Verdoodt said.
The group is also looking to support the development of education in remote parts of China. "The financial part, like donations, was never a priority but at this moment it is needed to take AHFC to the next level," Verdoodt said.
He said the group will be formally registered as a charity under the Chinese system or set up as a foreign NGO. If it is set up as a foreign NGO it will be registered in Belgium, Verdoodt said, due to his nationality.
"My expectation is that AHFC can grow further and diversify without losing touch with its mission statement or losing its identity, which is still the same as the day that it was founded," he said.
Verdoodt also has a personal connection to the city after marrying Liu Yang, a businesswoman based in Shenzhen. Liu said their 8-year-old son has learned the importance of sharing and compassion by attending group events.