Charity begins at home for Shenzhen expats
Share - WeChat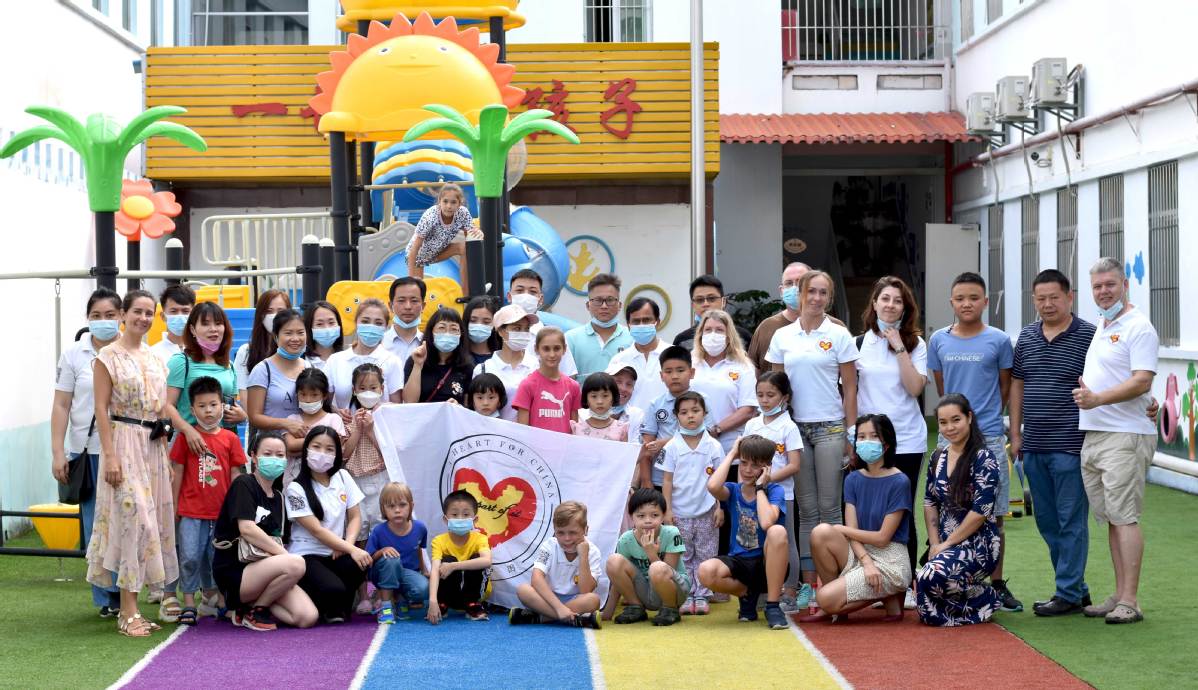 He immediately set up a group on WeChat called A Heart for China, to try to organize people who were willing to give back to the community. He contacted centers for special-needs children and nursing homes for the elderly to see if members of the group could visit. The visitors took gifts and played games with the children in the homes, or just spent time with lonely elderly people, Verdoodt said.
The success of the group has seen the number of volunteers grow to more than 1,000. During the height of the COVID-19 pandemic earlier this year, the group donated face masks, disinfectant supplies, medical gloves and other protective equipment to hospitals and rehabilitation centers.
Verdoodt said charity is more about people giving time to help others, rather than just donating money or supplies. "Of course donations matter to a lot of needy people, but they also need constant care and love," he said.
One of the places that Verdoodt and the volunteers have visited frequently over the past five years is the Renda Nursing Home for the Elderly, a nonprofit organization that provides financial support, medical care and nursing and recreational services.
Last year, they celebrated the 100th birthday of resident "Granny" He by holding a party for her.
"Volunteers, many of whom are foreigners, came to bring flowers to Granny He and tried to amuse her by singing and dancing on that day, making it a birthday to remember," recalled Zheng Yan, director of the nursing home's comprehensive service department.
Zheng said unlike other charity groups that usually grow from schools and companies, the group is a loose collection of individuals from different walks of life and countries who often dig into their own pockets to offer help.