1897 Bar • Music • Restaurant toasts brand's rich history
Share - WeChat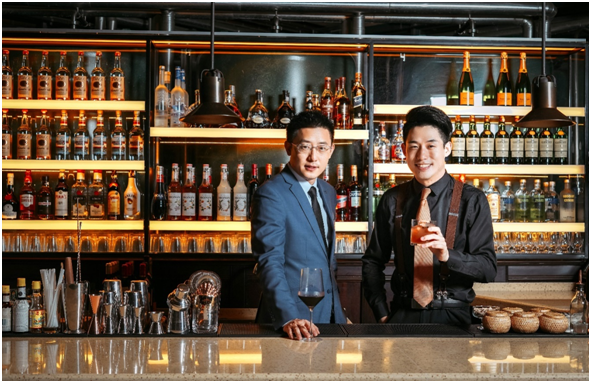 The 1897 Bar • Music • Restaurant – was inspired by the genesis of the Kempinski brand. Reflecting the hotel's origin as a wine and delicatessen merchant back in the 19th century, the dedication to creating fresh and creative food concepts and offering exceptional selections of cocktails, wines, whisky and spirits is at the core of the brand's value.
The European heritage and Hunan's rich food culture are the perfect combination to inspire culinary connoisseurs and exhilarate even the most delicate palates. At 1897, the restaurant is offering some of the very best diverse culinary adventure experiences.
Changsha is not only known for its entertainment and rich culture but also has one of the most exciting bar scenes. The 1897 Bar • Music • Restaurant has certainly raised that "bar" with its extensive range of seasonal sip cocktails, gin, whisky and new artisan and bespoke creations that will seduce all connoisseurs. Head down at 8:00 pm to hear the live band music and for new cocktail delights. This is a bar well deserving of the top slot on your special occasion. Must-order? It's got to be the Mojito cocktail.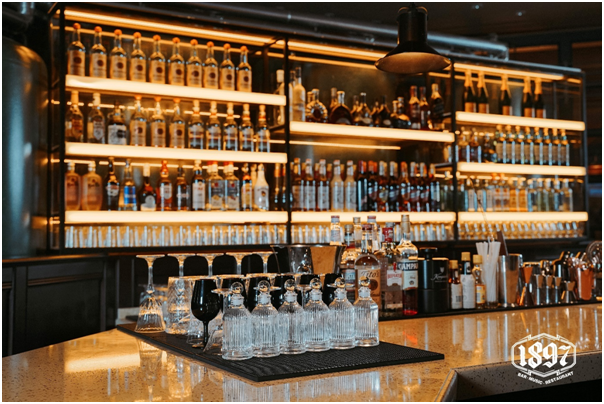 The space is uniquely designed to reflect the visual and architectural heritage of the late 19th century and presents a contemporary take on the traditional German restaurant and bar, incorporating European flair, regionally sourced ingredients and local flavors.1897 manages to be many great things at once: it has a delicious range of cocktails from peaty and deep to light and fruity. It also has perhaps Changsha's most reasonably priced glass of wine. Plus, the oyster bar displays fresh seafood treasures from all over the world, presenting a warm and private dining experience, while the charming plant themed Green Garden sets a beautiful scene for a romantic evening.
The menu at 1897 is a reinterpretation of traditional European cuisine with German influences. For the main course, choose your Boston lobster with olive oil and sea salt, Grill the lobster, and add vanilla butterroasted asparagus, mini carrots and fried lemon. To satisfy your comfort dessert craving, there is Caramel & Sea Salt Cheesecake – with vanilla caramel sauce and cinnamon powder, sprinkled with Shanghai salt to add flavour. Local options include Hunan flavoured upgraded kebab, and authentic Chongqing cold pot kebab with abalone, scallop and shrimp, to mention a few.
Bartender and 1897 manager Brock Zhao
Brock, who won the Championship of China in the Pisco Bartender Competition in 2019, has a pair of hands that have almost mastered the secret of nighttime fantasy. He always has enthusiasm and an experimental spirit for cocktails. "Return to the basic" is his creative concept. He respects classics and is willing to share the wine culture with you. Since he first arrived in Changsha, he liked the taste of Changsha very much. "It is due to my understanding of Changsha that I'm able to skillfully use all kinds of spices and food ingredients. I like all kinds of local peppers. The different taste, colour and smell of pepper can also help me to create and understand the local flavour," Brock says.