Fine casual New York burger adds flare to Beijing
Share - WeChat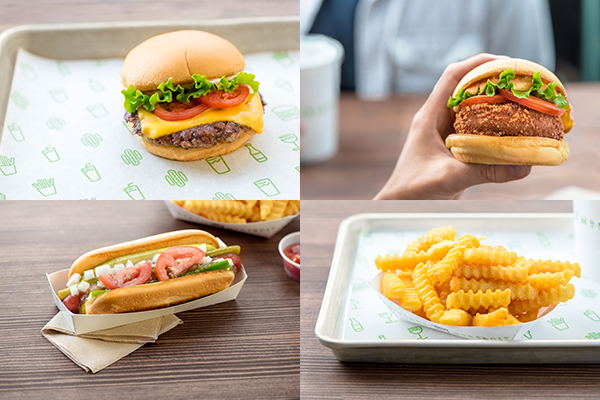 After its debut in Shanghai in 2019, Shake Shack, New York's iconic fine casual restaurant, opens its first Beijing eatery in Sanlitun on Aug 12, adding a touch of local flavor.
Three signature items exclusively offered at Shake Shack Sanlitun reflect the tastes of Beijing. The signature Beijing city shake, Hutong Hawthorn, was inspired by tanghulu (a traditional Chinese snack made of sugarcoated haws and other fruits on a stick). Made from freshly spun frozen vanilla custard infused with the tartness of local hawthorn berries, the shake is topped with whipped cream and crushed caramel.
The photo-ready Beijing Blush Concrete features vanilla custard blended with Dao Xiang Cun rose pastry, raspberry jam and fresh raspberries, topped with rose petals. Taking a note from roasted chestnut street snacks in northern China, the Taikoo Lizi Concrete blends roasted chestnuts, buttery shortbread and a drizzle of miso-chestnut caramel sauce with frozen vanilla custard.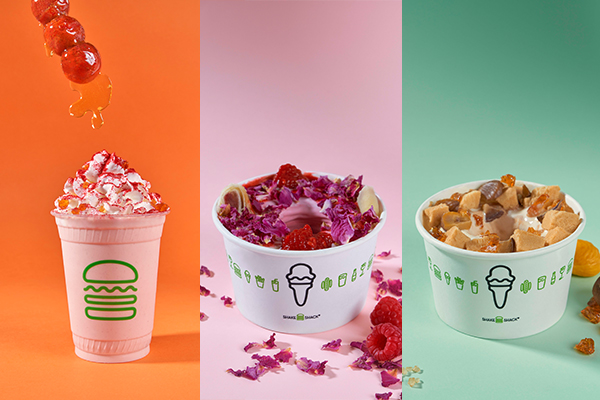 To round out the Beijing offerings, Shake Shack Sanlitun pours beer from Jing-A, Beijing's own award-winning craft brewery. In addition, Shake Shack's signature item Shake Attack™ uses locally sourced brownies from the Sanlitun bakery "there will be BREAD" along with fudge sauce, chocolate chunks and cocoa powder.
Starting as a humble hot dog cart in Manhattan's bustling Madison Square Park, Shake Shack remains proud of its New York City heritage and commitment to serving quality food made from thoughtfully sourced ingredients.
The menu in Beijing features all the crowd-pleasing favorites including the signature burger made from fresh Angus beef that is free from hormones and antibiotics; Flat-Top Dogs, which use imported beef; antibiotic-free Chick'n Shack chicken sandwiches; as well as the meat-free 'Shroom Burger made from crisp-fried portobello mushrooms.
All burgers and hot dogs are served on non-GMO Martin's Potato Rolls. Guests can wash it all down with a cold pint of craft beer or a glass of wine.
Stand opens at 11 am, on Wednesday, Aug 12.
If you go:
Address: S9-12a,12b, Sanlitun Taikoo Li South Area, Chaoyang district, Beijing
Hours: 10 am – 10 pm (Monday to Thursday); 10 am – 11 pm (Friday to Sunday)
Wechat: shakeshackchina
Most Popular