A tea town infused with prosperity
Share - WeChat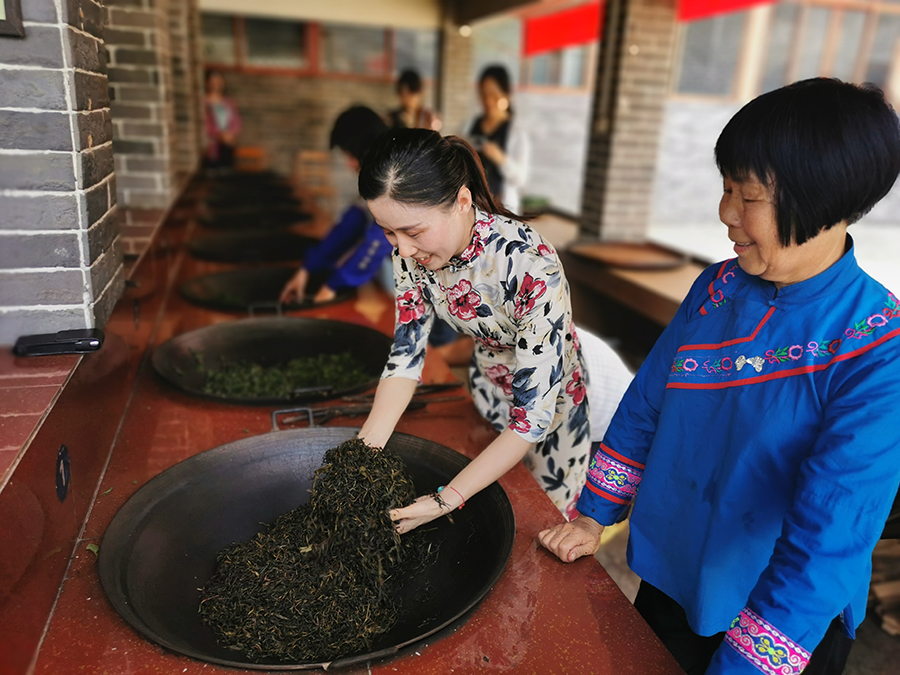 Unfortunately, Shi's father died from an illness in 2008. The duty suddenly fell on her young shoulders, although she was still an amateur in processing tea.
Practice was painful. The work blistered her hands. But it paid off.
Like her mother, Shi became a provincial-level inheritor of intangible cultural heritage in 2014.
"Though you follow certain formulas, you cannot be sure to get the same aroma every time," she says."This is the charming part of processing tea. We can only create some conditions and let it be."
Liubao tea has 16 major types of fruity flavors that resemble such aromas as areca and litchi. Various aromas only appear during natural fermentation and mark different production years.