A tea town infused with prosperity
Share - WeChat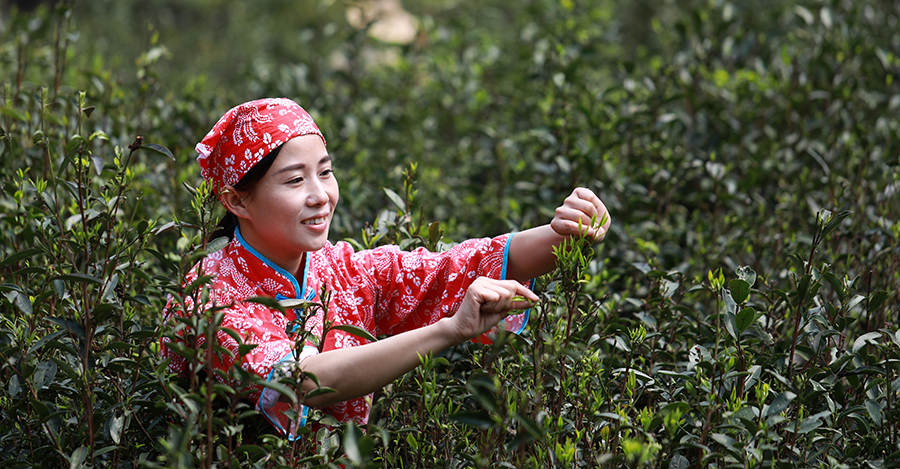 Family business
A collectively owned tea factory was established in Liubao in 1972. Four years later, Wei, then 18 years old, began to work there. She met her future husband, who became head of the factory.
Tea was not only the matchmaker for their romance and marriage but also the witness to their toughness. A fire broke out in the factory in 1986, and the huge loss led to its bankruptcy.
The couple returned to Tangping. They kept collecting samples of old Liubao tea-some were decades old-and further studied processing techniques. Once fermented, good-quality dark tea can be stored for years.
"Times are changing, but we never worry that people will lose interest in our tea as long as we keep working to ensure its high quality," Wei says.
Nevertheless, the mundane work, no matter how rich a tradition, may not attract everyone.
Two of the couple's three daughters have opted to work in cities. The youngest daughter, Shi Rufei, joined the family business in 2006, after finishing junior high school.
"When I was a kid, I followed my grandfather in picking herbs for traditional medicine in the mountains," Shi says.
"Herbs, including tea, are part of my everyday life. I can't turn away from my family duties."