A tea town infused with prosperity
Share - WeChat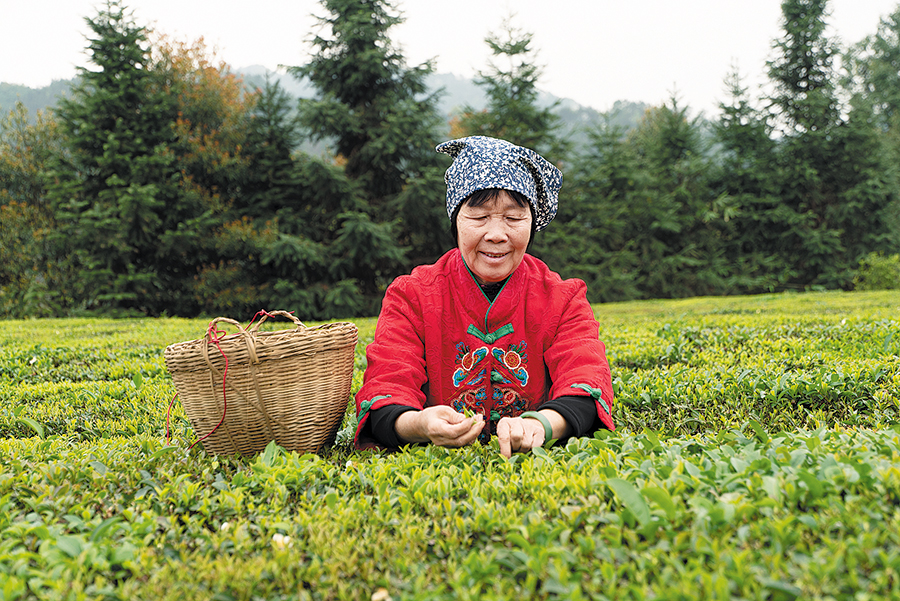 In 2017, Wei was named as a national-level inheritor of intangible cultural heritage for her tea-processing technique.
Though machines have been widely used in processing tea, Wei says the skills involved in hand-making are "irreplaceable".
"The aroma can only be fully aroused through natural fermentation when the tea is processed by hand," she says.
"And the shapes of leaves are better when manually rolled."
The signature tea of Liubao became known outside the area through the waterways, by ships that carried the tea across the Pearl River, finally setting off on its overseas voyage from Guangzhou, Guangdong province. The trade route was known as the "tea boat road".
Local records show that this famed variety has a 1,500-year history, and its popularity reached the peak during the Ming (1368-1644) and Qing (1644-1911) dynasties. Liubao tea was given in tribute to Qing emperor Jiaqing.
Many Guangdong laborers who emigrated to Southeast Asia in the 19th century used the tea as a drink to counter humid and hot weather. It was particularly welcomed among Chinese miners.