Dalian completes massive round of virus tests
Share - WeChat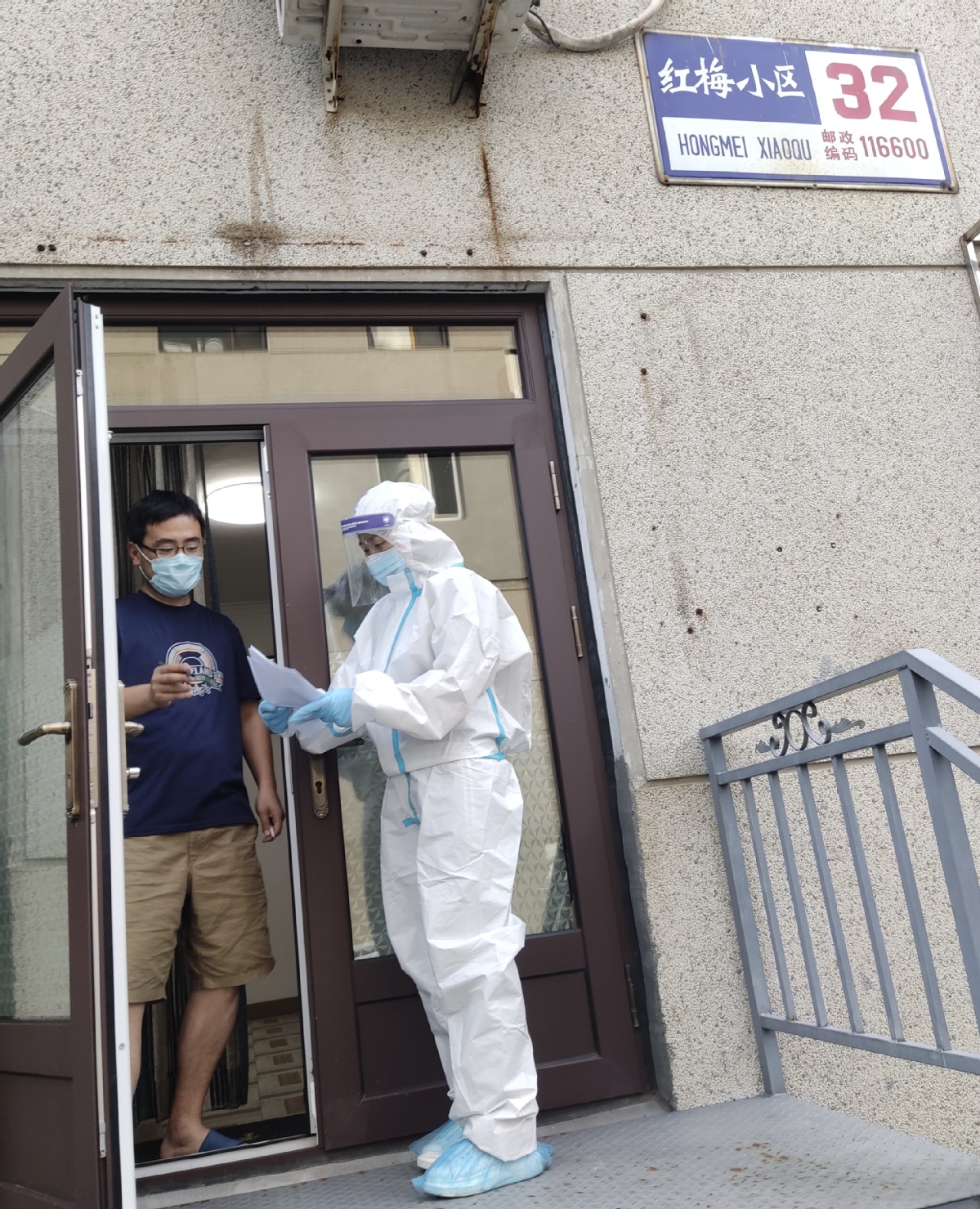 Dalian, Liaoning province, has completed the first round of its massive coronavirus testing program in both urban and rural areas, and people in high-risk areas began getting another round of tests on Monday, a health official said at a news conference on Tuesday.
On Monday, 839,000 people were tested, said Zhao Lian, deputy director of the Dalian Health Commission.
The northeastern port city confirmed two new locally transmitted cases on Monday. The city's total number of confirmed cases with symptoms climbed to 89, and asymptomatic cases under medical observation dropped to 26, Zhao said.
The health commission said that three asymptomatic coronavirus carriers were discharged from the hospital on Tuesday — the first group with or without symptoms released since the city identified its first new confirmed cases on July 22.
Lab results for these people were negative in two consecutive tests. Monitoring will continue, the health authority said.
Tang Yi, director of the city's civil affairs bureau, said that as of 6 pm on Monday, 80 residential compounds — one in Xigang district, 75 in Ganjingzi district, and four in Jinpu New Area — had been locked down.
"The closed compounds are in good order with no one going in or out," he said.
Tang said that districts, based on actual conditions, have made plans and solutions to provide a diverse array of services to residents, making use of resources such as local health service centers, social work institutions, volunteer services and residential property management companies.
At present, there are 30,588 key residents, including senior citizens, pregnant women, infants and people with disabilities in the lockdown area, with 455 of them living alone and needing special services, Tang said.
"We have organized more than 1,000 working staff to provide one-on-one services for those residents who need special help in the medium- and high-risk areas," he said.
The local civil affairs authority said that since the closure, all relevant districts have actively provided free basic living supplies to key personnel in order to ensure people's livelihoods during a time of aggressive epidemic prevention and control.