Dalian outbreak likely caused by imported sources, official says
Share - WeChat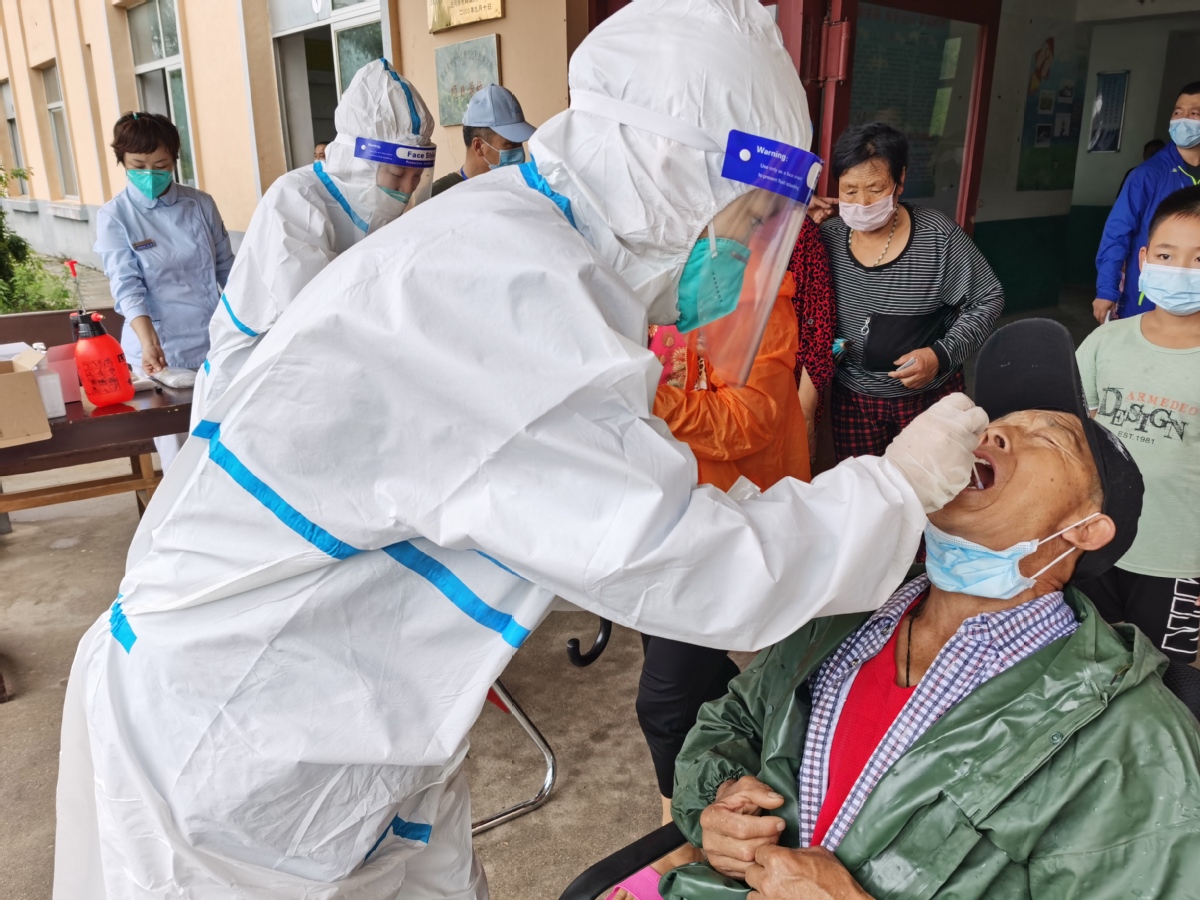 The recent COVID-19 outbreak in Dalian, Liaoning province, could have been triggered by imported sources, a health official said at a news conference on Monday.
The possibility of domestic transmission can be preliminarily ruled out, said Zhao Zuowei, director of the Dalian Health Commission on Monday, adding that the possibility of infection triggered by imported sources from abroad cannot be ruled out.
Zhao said efforts to trace the source of the recent outbreak are in progress under the guidance of national and provincial experts.
The northeastern port city identified eight new confirmed cases on Sunday. The total number of confirmed cases with symptoms climbed to 87. Asymptomatic cases dropped to 27, said Zhao.
He said the genetic sequences of the virus from the infected people both inside and outside of Dalian Kaiyang World Seafood Co are highly homologous, indicating that the epidemic in Dalian is in the same transmission chain.
Case investigation and big data comparison showed that no clue was found that the epidemic in Dalian was related to the recent cases in Beijing and Xinjiang Uygur autonomous region, Zhao said.
Investigation show that the outbreak may have started in one of Kaiyang's seafood processing workshop, where a total of 60 people were infected, accounting for 61.9 percent of all the people working there, Zhao said.
He added that the outbreak has been contained in a timely manner with effective measures, earnest implementation and guidance from the city, province and central government, and has not yet spread to a wider region.
However, uncertainties and risks remain high, and we need to continue to put all the prevention and control measures in place, he said.
Dalian has basically completed the large-scale free nucleic acid testing in both its urban and rural areas. Now the city can test more than 1 million samples per day with the technology of 10-for-1 mixed sampling detection for large scale population screening in low-risk areas.