Box-office outing
Share - WeChat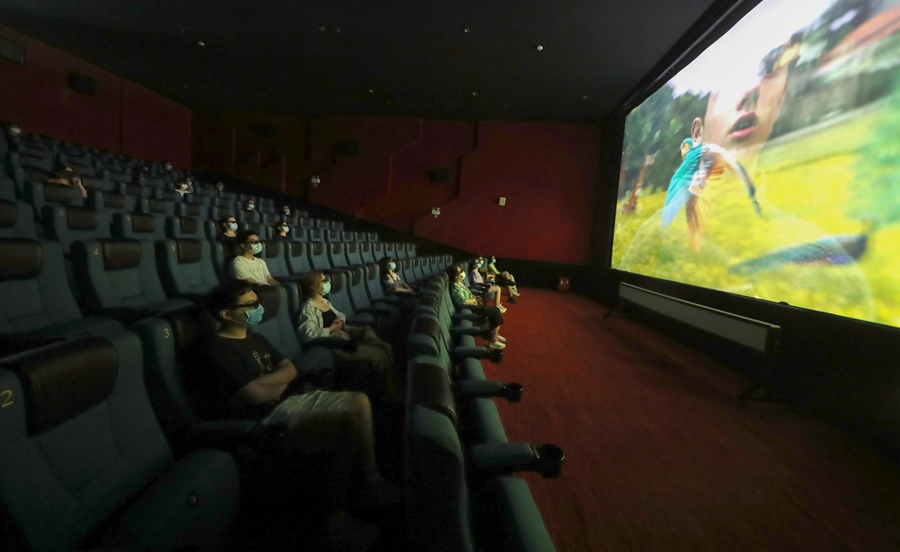 China's film industry shows early signs of recovery as cinemas reopen amid the pandemic, Xu Fan reports.
The rise in box-office takings last weekend indicates a sign of recovery for China's film industry, with more than half of the country's cinemas reopening after a six-month closure due to the COVID-19 pandemic.
As of Thursday, 6,066 of more than 10,000 cinemas had reopened, accounting for 55.3 percent of all such venues in China, which has nearly 70,000 screens-the most in the world, according to Beacon, the movie-information tracing service of Chinese internet giant Alibaba.
From July 24 to 26, China's box office grossed nearly 93 million yuan ($13.3 million), more than four times the total amount earned from July 20 to 23, propelling the first relaunch week to gross over 100 million yuan.
Over the past six months, thousands of Chinese cinemas struggled to survive, with some shifting to selling snacks and drinks online or renting venues for other services, such as wedding-photo shoots.