Box-office outing
Share - WeChat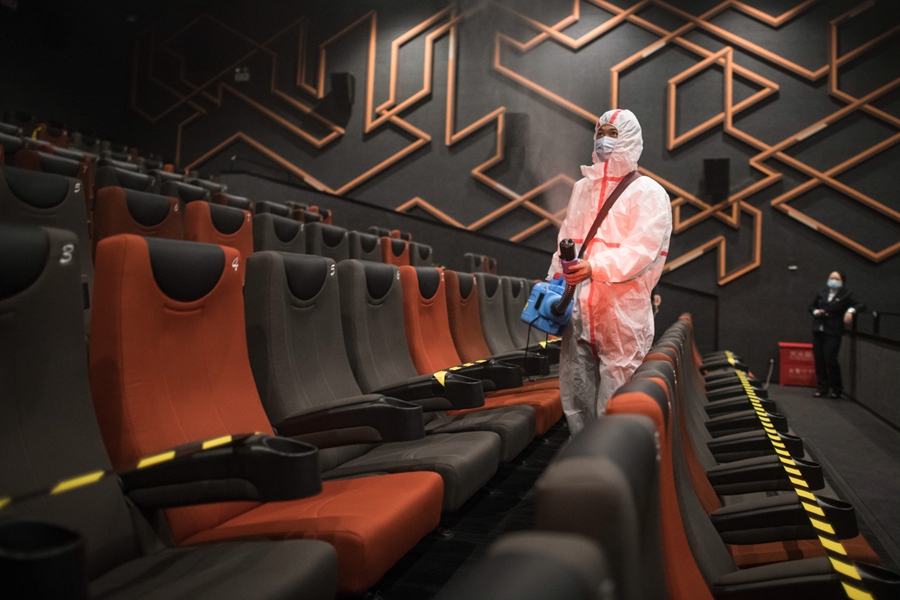 More than 30 old films are set to be screened, and all ticket revenues will go to theaters instead of being shared with movie companies as is the norm in China. The effort is to ease the financial difficulties of cinemas, according to China Film Group Corp and Huaxia Film Distribution, two of the country's largest State-owned movie companies.
Drawing audiences back to cinemas is a top concern among many industry insiders.
China Film Administration's guidelines for resuming theater operations under the COVID-19 prevention protocol require audiences to book tickets online in advance, wear masks inside venues and not eat or drink during screenings, which are limited to two hours each.
Beacon's figures show that movie-theater attendance reached nearly 4.2 million visits last week.
Li Jie, president of Alibaba Pictures, says he's delighted to see audience interest is returning.