Contest draws on comic creativity to showcase talent
Share - WeChat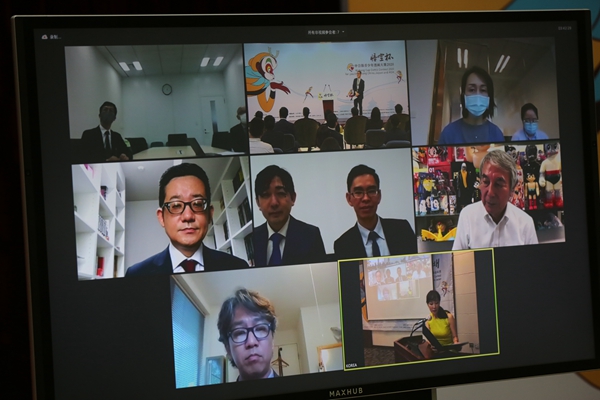 Young talent from China, Japan and the Republic of Korea will use comic creativity to boost cultural exchange thanks to a new contest.
The Wukong Cup Comic Contest 2020 for Youths Among China, Japan and the ROK opened in Beijing on July 22. It aims to encourage young cartoonists, showcase the countries' diverse cultures via comics and promote mutual understanding.
The launch ceremony exhibited anti-pandemic comics by established artists from over 10 countries, including China, Japan, the ROK, Italy and the United Kingdom.
Three comic artists from China, Japan and the ROK attended the ceremony on the spot or "appeared "via video call, highlighting their work depicting the battle against COVID-19. A young female cartoonist known as Cookie attended as a representative from China.
She says: "Fighting against the pandemic is like fighting against monsters, so I drew three fully armed characters in protective suits, who represent the three countries, together fighting against the monster that is coronavirus. Our countries are united in this battle."
Apart from introducing her creative process, Cookie says that the competition is an opportunity for novice cartoonists to gain expertise and learn more about the world. The most important thing in this process, rather than winning awards, is to improve oneself and befriend like-minded people, she says.
"Don't be nervous, listen to your inner voice, create to your heart's content, and given the opportunities, communicate with cartoonists from other countries and learn from each other," she adds, providing tips for those interested in participating in the competition.