HK-born artist presents her Venice Biennale pieces at M+
Share - WeChat Hong Kong-born artist Shirley Tse follows her acclaimed participation in the Venice Biennale with a new exhibition at M+.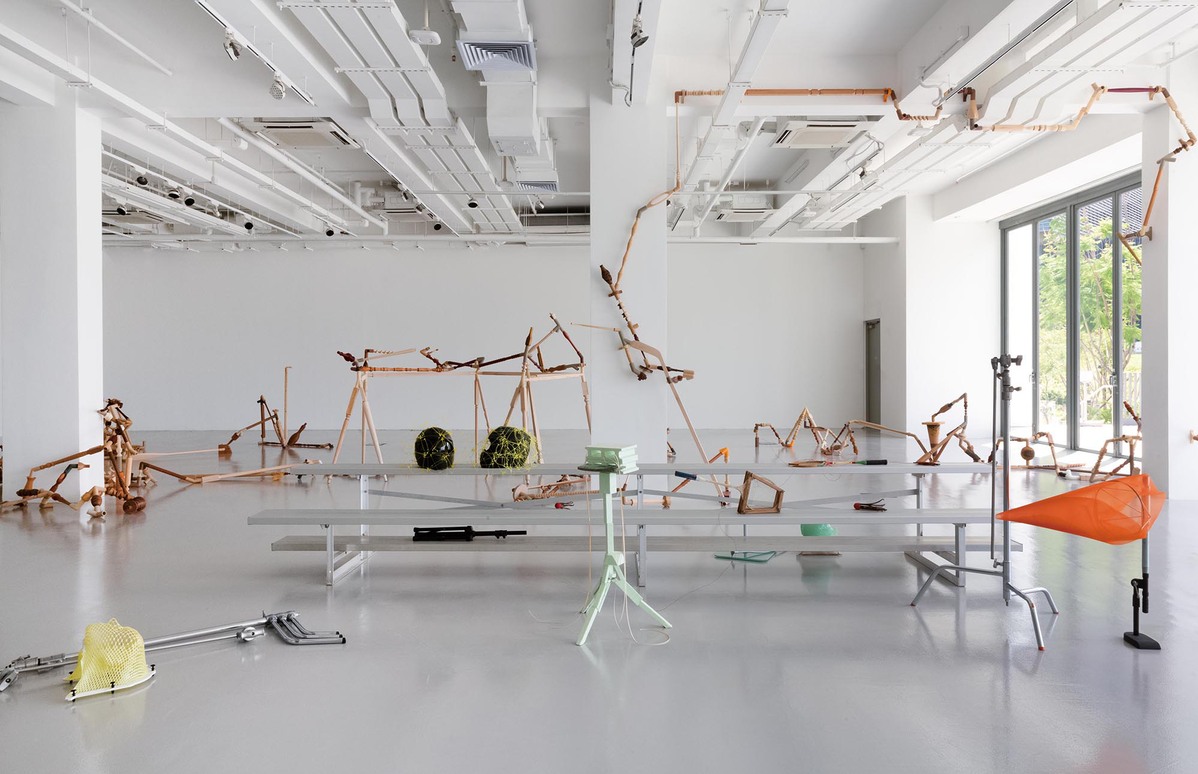 Shirley Tse works in sculpture, installation, photography and text, deconstructing the world of synthetic objects that carry paradoxical meanings and constructing models in which differences combine. She fuses the organic with the industrial, moving between the literal and the metaphoric, merging narratives. Such is her acclaim that last year she showed Shirley Tse: Stakeholders, Hong Kong in Venice at the 58th Venice Biennale, which drew more than 100,000 visitors during its six-month run.
Now the Los Angeles-based, Hong Kong-born artist is back in town with Shirley Tse: Stakes and Holders. Showing at M+ Pavilion until October 4 and guest-curated by Christina Li, it's Tse's direct response to her work in Venice and comprises two installations. "I hope viewers will be inspired to see negotiation, play and agency in a new light, and curious about various possibilities in our contemporary moment, both in Hong Kong and far beyond," she explains.