Art to dye for
Share - WeChat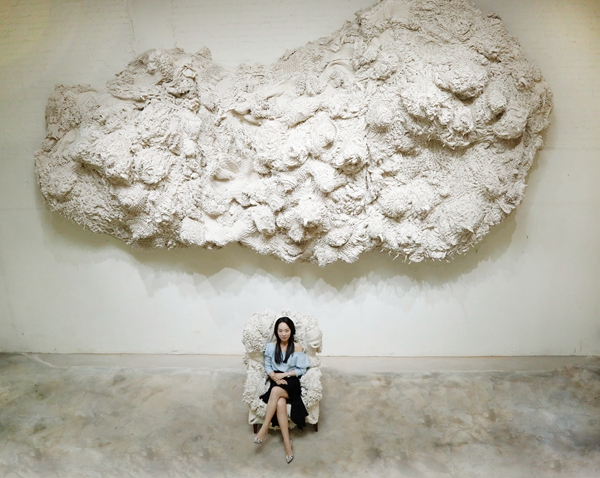 Ancient craft is given a new lease of life by a critically-acclaimed designer who marries imagination with tradition, Xing Wen reports.
Inside a two-story studio in the prosperous, bustling Lidu business district in northeastern Beijing, artist Lin Fanglu sharpens her skill in the time-consuming process of tie-dyeing.
The techniques involved in this ancient art take time to master. To tie-dye, fabric must be manipulated by folding or twisting or pleating using needles and threads before the dye is applied.
The designer Lin, 31, learned the traditional way of tie-dyeing six years ago from a group of farmer-housewives living in a remote, tranquil village of the Dali Bai autonomous prefecture, Southwest China's Yunnan province, when she toured as a postgraduate student of the Central Academy of Fine Arts.
Her reputation is synonymous with the craft. In February, she was shortlisted as one of the 30 finalists for the Craft Prize 2020 organized by the Loewe Foundation and her large installation work, entitled She, has been shipped to Paris, ready to be exhibited sometime next year at the Musee des Arts Decoratifs. If not for the COVID-19 outbreak, her work, together with those of the other shortlisted finalists, was to be exhibited from May to July this year.
With a design in her mind, Lin would pinch, crimp, fold, roll and squeeze a piece of white cotton cloth, or white mixed cotton-flax cloth, to form certain shapes and fix them by stitching and binding.
Then knots would be strategically applied.
Most Popular