Poverty alleviation at the heart of exhibition
Share - WeChat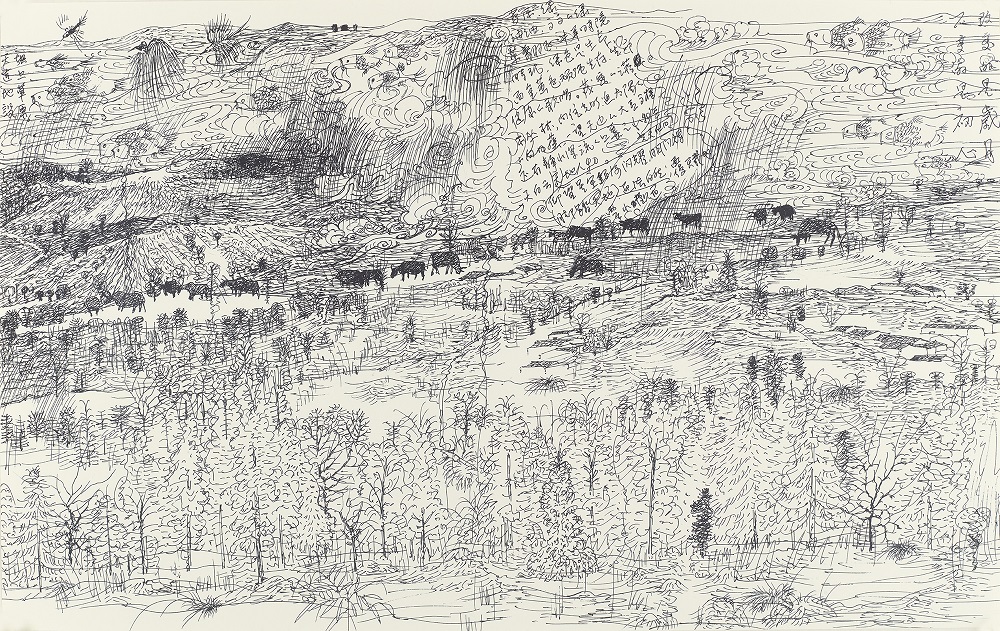 For four months beginning in September last year, artists with the China National Academy of Painting in Beijing traveled in groups to dozens of the most underdeveloped counties and villages across the country. These trips inspired the over 200 paintings, sketches, drawings, prints and calligraphic works that are on show at the academy's gallery through July 25.
The exhibition shows the breathtaking landscapes of those regions and hails the ways local people seek development, including aid from outside.
It's billed as the China National Academy of Painting's contribution to the country's poverty alleviation. It marks the country's accomplishments in reducing the population living in poverty and calls for increased social participation toward this mission.