Wood carving exhibition held at National Museum of China
Share - WeChat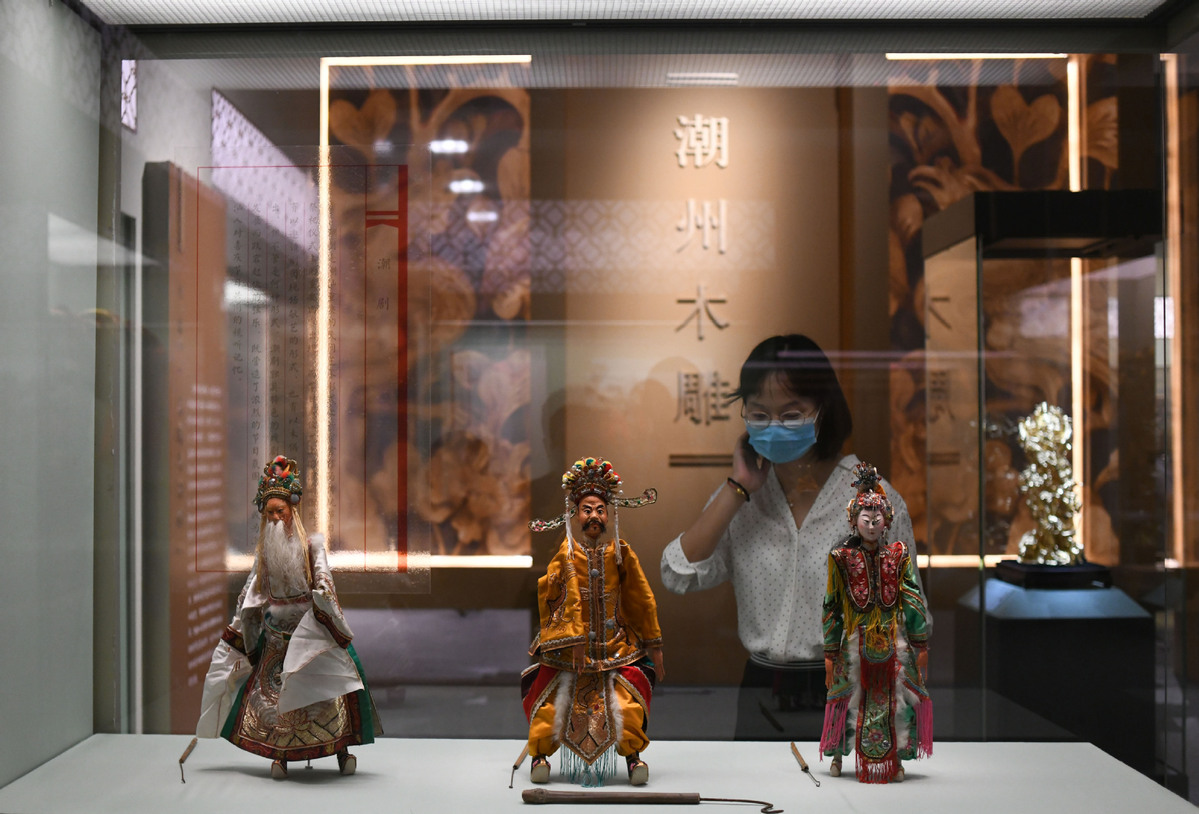 An exhibition on Chaozhou wood carving currently ongoing at the National Museum of China offers visitors a glimpse into the ancient art form and its artistic value.
The exhibition is showcasing more than 160 items including fine wood carvings dating back to as early as the Ming Dynasty (1368-1644), masterpieces of contemporary wood-carvers in south China's Chaozhou and cultural relics.
A series of entertainment programs were also designed to make the exhibition more attractive and engaging.
Chaozhou wood carving originated from the Chaozhou area of Guangdong Province before the Tang Dynasty (618-907). It was added to the national intangible cultural heritage list in 2006.