Villager becomes e-commerce leader
Share - WeChat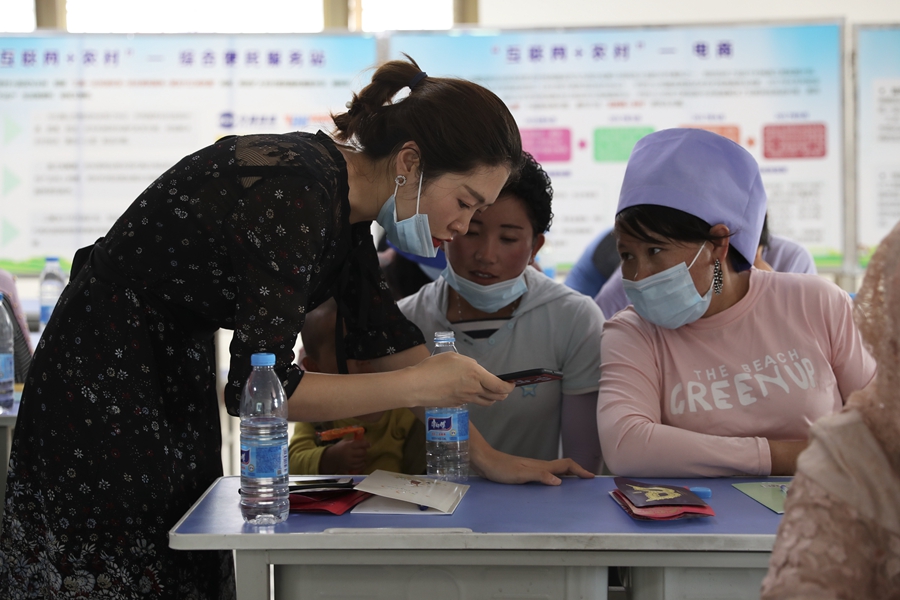 On a sweltering Sunday in mid-June, about 10 booths in the yard were selling local specialties such as goji berry, mutton and homemade handicrafts.
Sellers at each booth were standing outdoors in front of a smartphone, explaining the value of their products in a passionate voice and interacting with viewers watching the livestream.
Ma Rui, a 26-year-old villager, was livestreaming and selling her handicrafts on Kuaishou, a short video platform.
"This is a woolen miniature landscape I made myself. Go and buy it to decorate your office desk," she told her audience.
In 2018, her beautiful woolen handiwork was noticed by Ma Jingzu, who bought them for 20 yuan each and put them on sale at his e-shop. In two years' time, Ma Rui has sold 450 handicrafts she made, which brought in about 2,000 yuan each month on average.
Seeing the benefit of e-commerce, she opened a livestreaming account earlier this year to sell her handwork and has attracted 1,000 followers.