Villager becomes e-commerce leader
Share - WeChat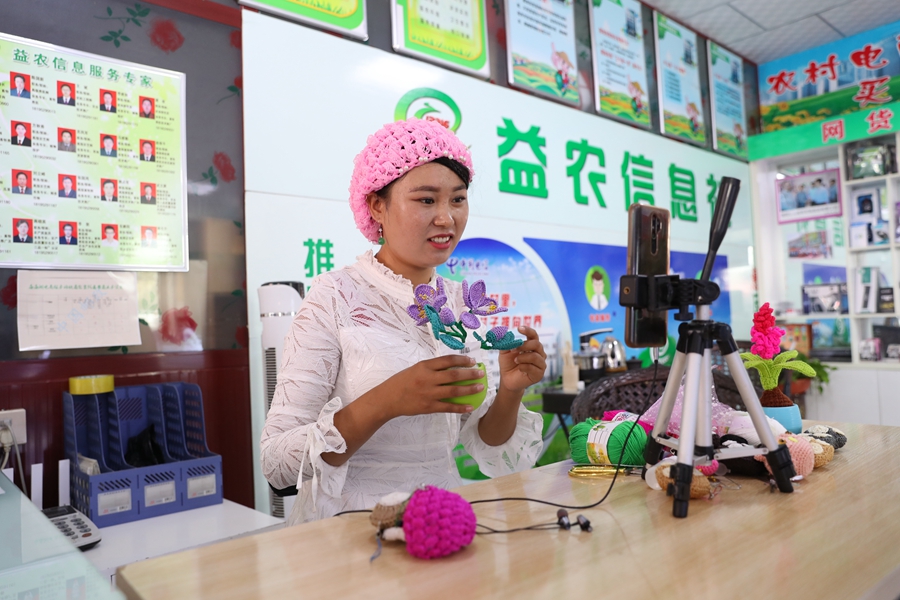 The move was risky, because villagers got paid upfront while he carried the risks.
He borrowed 200,000 yuan ($28,500) from the bank, with interest subsidized by the local government, to run his online shop. Money was spent buying products and cooperating with logistics companies.
But the risky move made him into what he is now: a leader in the county's e-commerce business.
His online shop developed smoothly, with about 14,000 orders every year.
As people were getting more familiar with online shopping, he expanded his e-shop in 2015 into an e-commerce station, settled in a two-story building with a yard covering 310 square meters.
The station's services include procurement, e-commerce training, livestreaming, information consulting and delivery.
Locals can buy products online with the help of staff or pick up things they buy.
Last year when selling goods online, Ma called on villagers to participate and trained them to become livestreamers.
In the training area on the second floor of the station, a dozen villagers can learn new techniques like how to operate smartphones, shoot photos and produce videos. Outside the building in the yard, livestreamers set up booths to sell their products online.