Q&A: How heavy were the recent rainstorms in S China?
Share - WeChat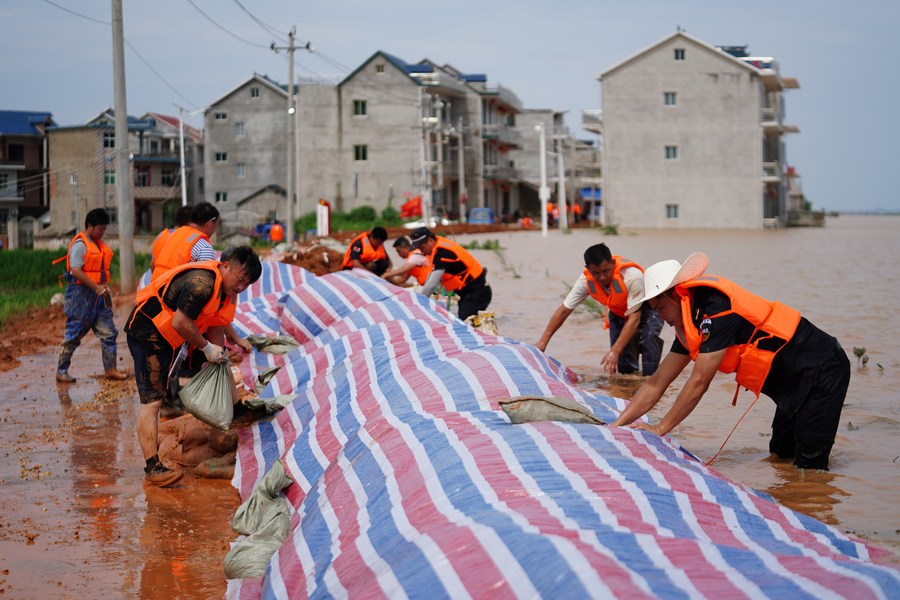 Where will the rain belt move, and will the pressure on flood control be relieved?
According to the NMC, from July 13 to 16, heavy rainfall will primarily remain in the middle and lower reaches of the Yangtze River, including Chongqing and Shanghai municipalities and Guizhou, Hubei, Hunan, Jiangxi, Anhui and Zhejiang provinces.
Ma Xuekuan warned that the impact of the rainfall will add to downpours from July 4 to 7 in those areas and that local people need to brace themselves for geological disasters.
"The obvious precipitation will still pose a threat to the rivers and lakes with high water levels, and the burdens of preventing floods will not be eased," Ma said.
Will the extreme weather be increasingly frequent?
"Although it is currently inappropriate to attribute a single weather or climate event directly to global warming, the occurrence of extreme weather and climate events is indeed increasing," said Huang Lei, researcher of climate change adaptation with the NCC.
Since 1951, China's average and extreme temperatures have been increasing significantly, accompanied by more intense and more frequent incidents of extreme weather and climate conditions that have been occurring for longer durations, according to the NCC.
Climate model predictions from the center showed that if greenhouse gas emissions are not brought under control, the frequency, intensity and duration of some extreme events across the world will surge.
By the end of the 21st century, the occurrence of high temperature heat waves on land will be five to 10 times the current frequency, accompanied by extremely heavy rainfall in most parts of the world.
The center said that it is urgent to further enhance China's capabilities in monitoring, early warning and risk management for disasters, assessing impact of climate change in key industries and regions, disaster prevention and mitigation mechanisms to respond to disasters caused by extreme weather and prioritize such capabilities in the face of climate change.