Jiangzhou inhabitants return to fight floods
Share - WeChat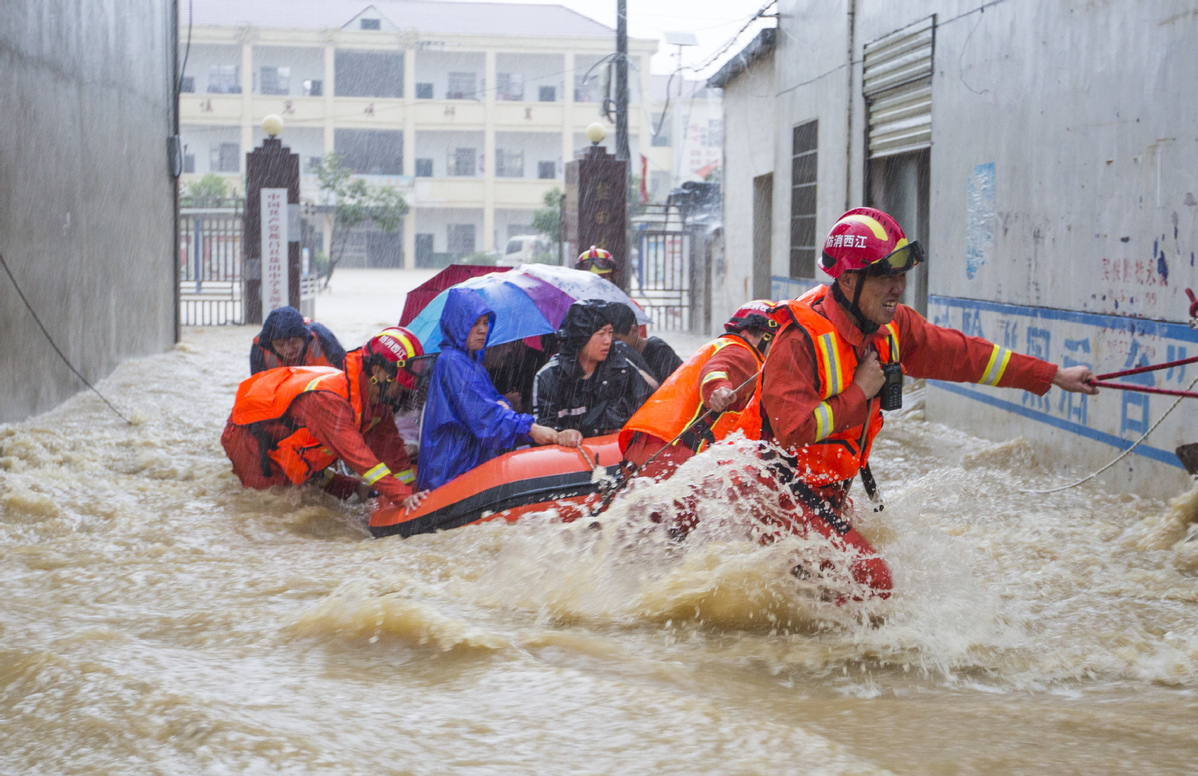 Jiangzhou region in Jiujiang city, Jiangxi province, which is seeing a flood far more serious than the one in 1998, recently published an open letter, asking its residents working in other regions to return home to join the fight against the natural disaster.
"All Jiangzhou sons and daughters, your hometown is seeing an emergency flood and all of you are urged to return to give it a helping hand," the letter said, adding that Jiangzhou's total available labor force is less than 1,000 and the place is seeing a serious shortage of flood control personnel. After the letter became public, more than 2,000 young people had returned by Saturday night, demonstrating the strong will of Jiangzhou's people to come to their hometown's aid during an emergency, as well as the unity of the Chinese people in the face of a natural disaster.
Because of the continuous downpour, an intense flood control campaign is on at many places in the country's south. At the government level, there is a need to boost preparations to fight a flood more dangerous than the one in 1998. At the grassroots level, citizens should act spontaneously, by taking turns to patrol the dikes, plug leaks and reinforce the embankment. The action on the ground in Jiangzhou shows the people there are aware of their responsibility.
Unlike in the fight against the novel coronavirus outbreak, in which the main job of the public is to avoid going out unless necessary, the fight against the flood requires mobilization of a large work force. Although there is an army of personnel to fight against floods, their limited numbers ensure that they are sent to only the most seriously affected regions. Therefore, the participation of people who grew up in Jiangzhou is not only necessary but also central to the fight against the floods.
Unlike in 1998, many people have moved out of Jiangzhou for work or as migrant laborers, leaving behind the elderly, women and children, thus leading to a shortage of manpower.
However, after the Jiangzhou local government's public appeal, a lot of local people have returned to participate in the anti-flood fight. Their sacrifice has made us confident they will win the battle against the natural disaster and set an example to be emulated by other regions.
Most Viewed in 24 Hours
China Views