Secrets for the perfect sautéed mud crab with brown sauce
Share - WeChat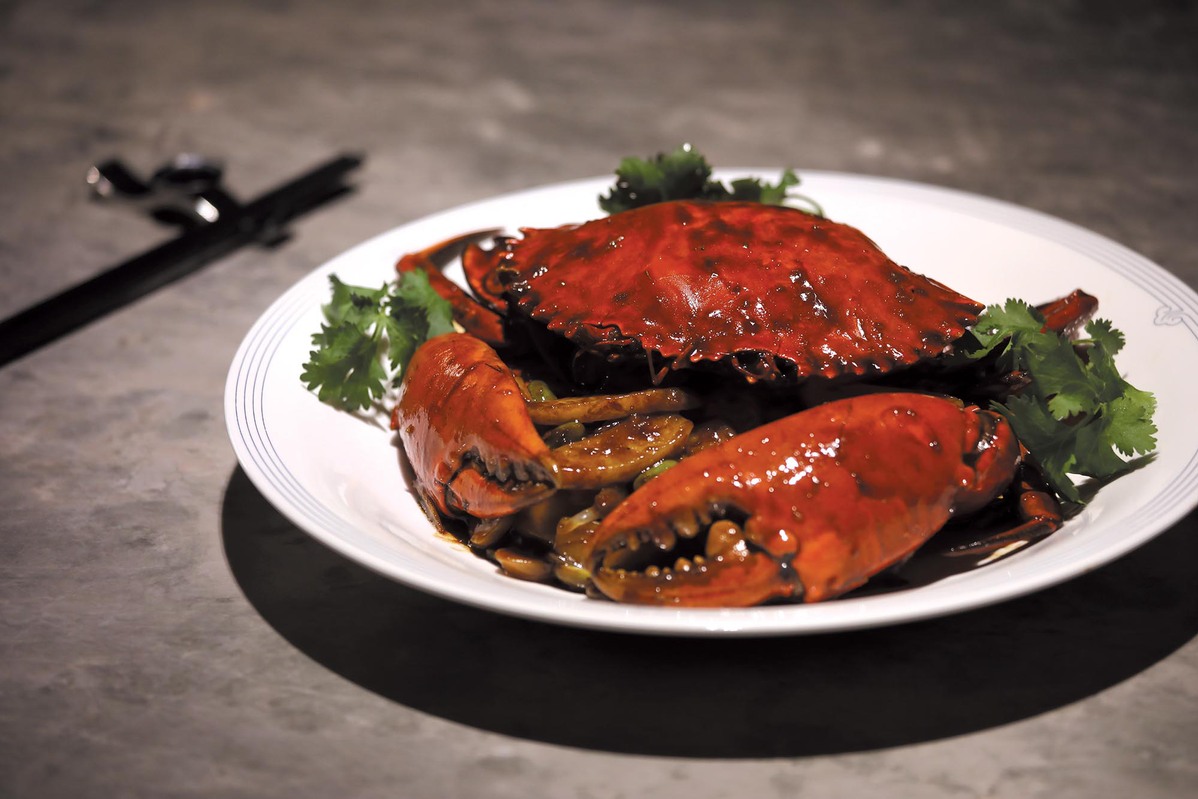 Sautéed Mud Crab with Brown Sauce, Edamame and Glutinous Rice Cakes
Ingredients
850g mud crab
110g glutinous rice cakes (Ningbo rice cakes)
40g shelled edamame
15g ginger
15g scallions
Flour
Seasonings
32g Kwong Cheong Thye dark soy sauce
15g light soy sauce
30g granulated sugar
30g Shaoxing Huadiao wine
15g oyster sauce
Wash the mud crab thoroughly and chop it into pieces. Slice the ginger and glutinous rice cakes. Cut the scallions into 5cm-long pieces. Remove the skin from the edamame beans.
Heat some oil to around 200˚C in a wok. Dust the crab with flour before adding it in. Fry until golden brown and set aside.
Reduce the amount of oil, then add in the ginger and scallions and fry until fragrant. Add the crab back into the wok and pour in the Shaoxing wine.
Add in the edamame, rice cakes, dark soy sauce, light soy sauce, granulated sugar, oyster sauce and 1.5 litres of water. Cook for 7 to 8 minutes.
Most Popular