Sailing on red boats
Share - WeChat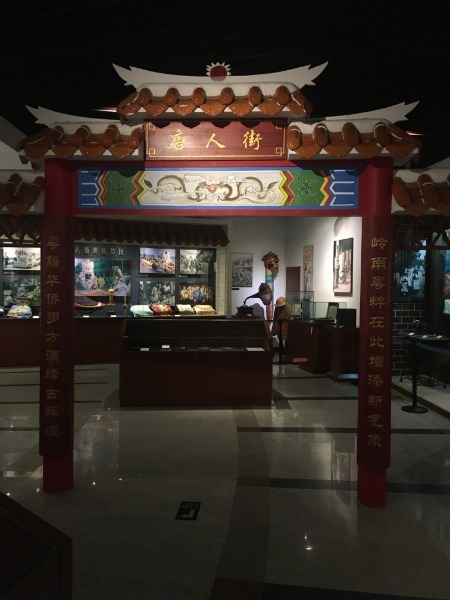 Other major exhibits at the museum include the now-defunct Chinese-language newspaper Chinese Times, ceramics money, ornaments of overseas Chinese people, lion drums, remittance letters, statues, historical pictures, documents and other valuable material.
Founded on July 15, 1924, Chinese Times was one of the earliest Chinese-language newspapers in the United States. The newspaper, which mainly published articles and photos about htelives and work of overseas Chinese and the development in the Chinese community in the US, provided valuable materials for the study of the history of overseas Chinese.
The newspaper shut down due to its financial problems on Jan 13, 2006.
Ceramics money, also known as "piglet money" among overseas Chinese, was used by owners of mines and plantations in Southeast Asian nations to pay wages to Chinese workers from the mid-19th century to the early 20th century.
According to the museum, the money has become an important evidences to show that owners of plantation and mines oppresses and exploited Chinese workers at that time, as it could not be used in local societies but only in shops, opium and gambling dens and brothels operated by such owners.